Students in the Photography Program will gain valuable experience through use of our various facilities. Photo majors' fees applied to tuition every semester covers the use of the facilities, equipment rental, and standard chemistry.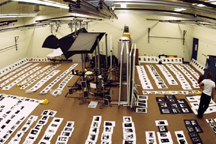 Photography Equipment Checkout
Locker Policy


Please e-mail Mark Lee, markalee@montana.edu, the photography lab manager, for more information.
Updated: 06/30/2013