Faculty & Staff Spotlight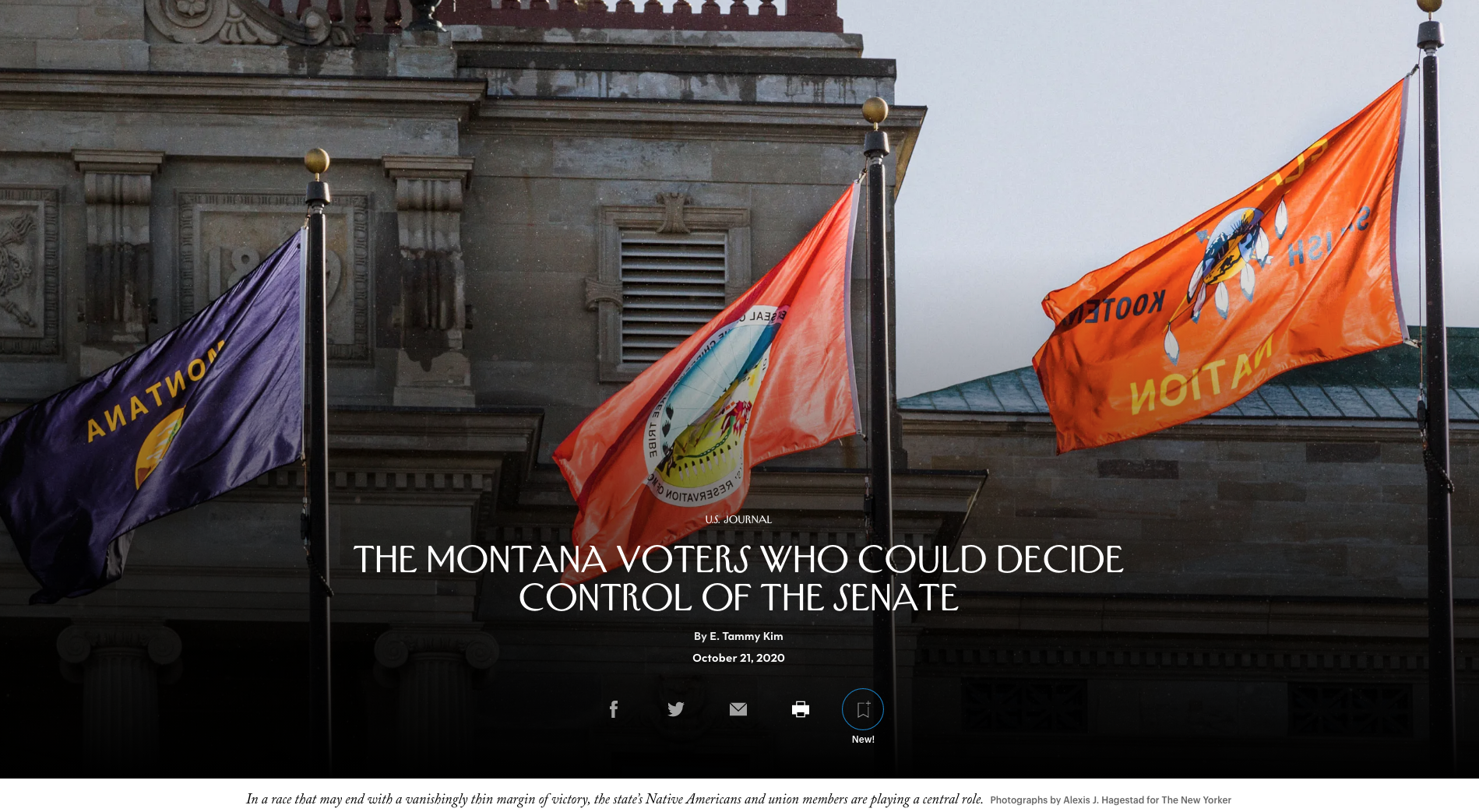 Our very own Alexis Hagestad, Checkout Photography Manager, has her photographsfeatured in the New Yorker magazine (October 2020). Congratulations Alexis!!
---
Lucia Ricciardelli's PORTRAIT OF A PAWNEE-CREE MOCCASIN MAKER: JOHN MURIE's ARTISTIC WISDOM, screened on July 23, 2020 at BozemanArts-Live. Sponsored by the Bozeman Film Celebration the screening included a conversation with Lucia and artist John Murie.
---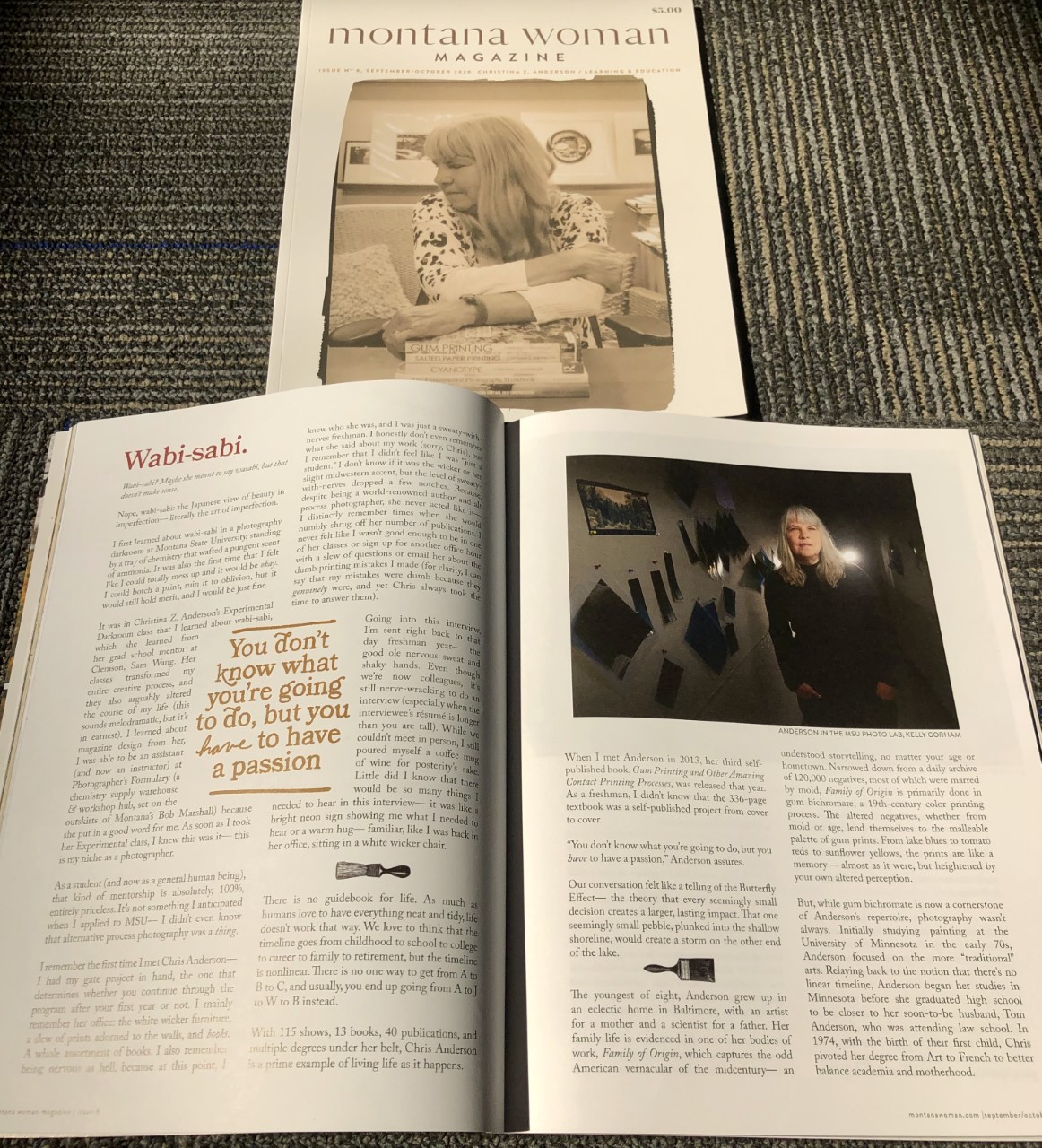 Montana Woman magazine, owned and edited by photography alumna Megan Crawford, features our photography faculty Christina Z. Anderson on the cover. Inside is a wonderful article entitled "Wabi-sabi" about Chris and her journey with experimental photography. Montana Woman issue 8 is available online.
---
Tenzin Phuntsog's short film The Day the Sun Died featuring Henry Realbird from the Crow is having its virtual east coast premiere at the BlackStar 2020, August 24. Watch the trailer for The Day the Sun Died.

Filmed over the summer of the 2017 total solar eclipse. On this occasion, Henry Realbird, an Elder (Apsáalooke) and Cowboy Poet in a stream of consciousness speaks to the importance of dreams and visions. Funded bythe Montana Film Office. Shot on 16mm Film in Crow Country, Montana.