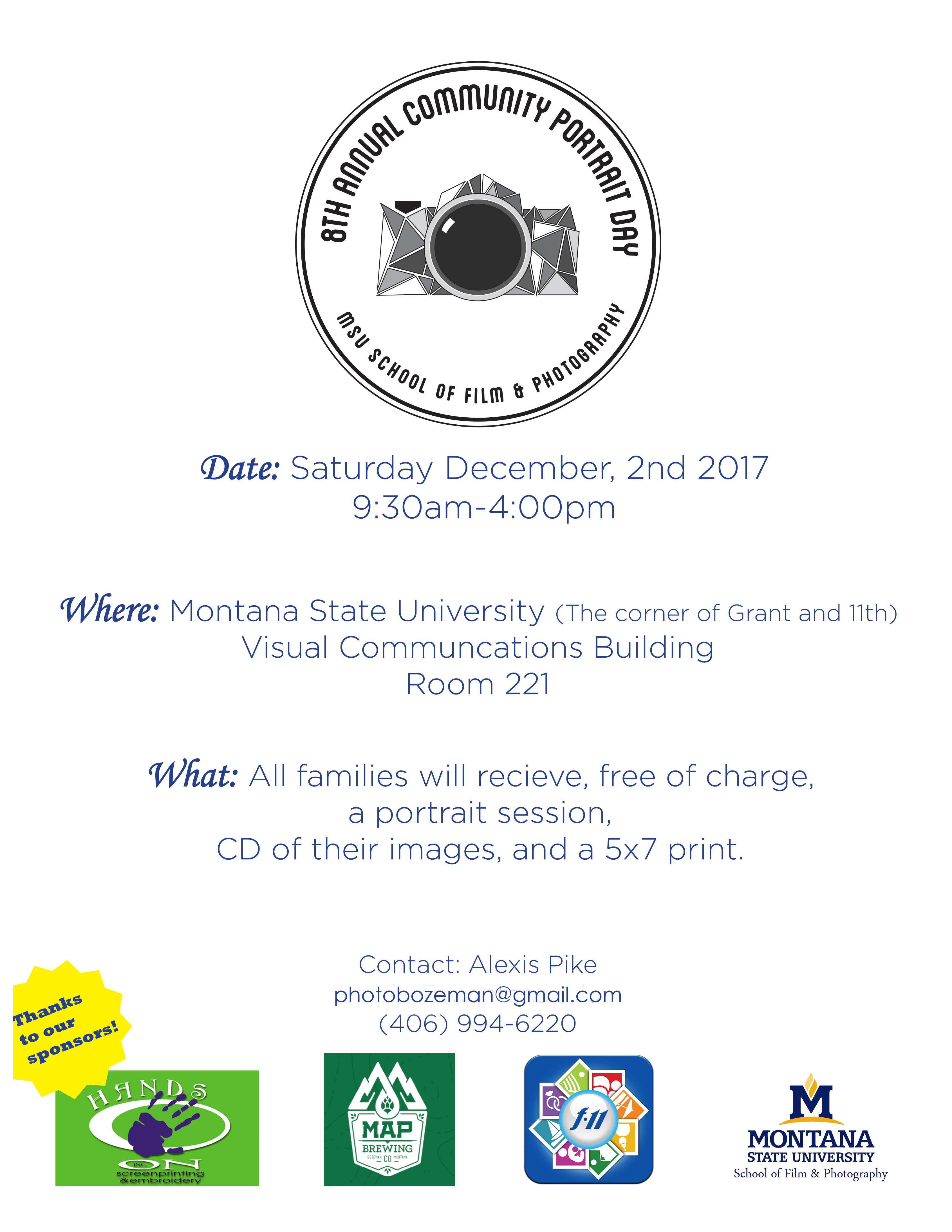 8th Annual Community Portrait Day MSU photography students provide a free portrait session to families who will be given a CD of their images, and a 5" x 7" print. Saturday, December 2, 2017 from 9:30 AM - 4:00 PM at the Visual Communications Building in Room 221. By appointments only and not for profit. Please contact Alexis Pike, photobozeman@gmail.com or (406) 994-6220.
---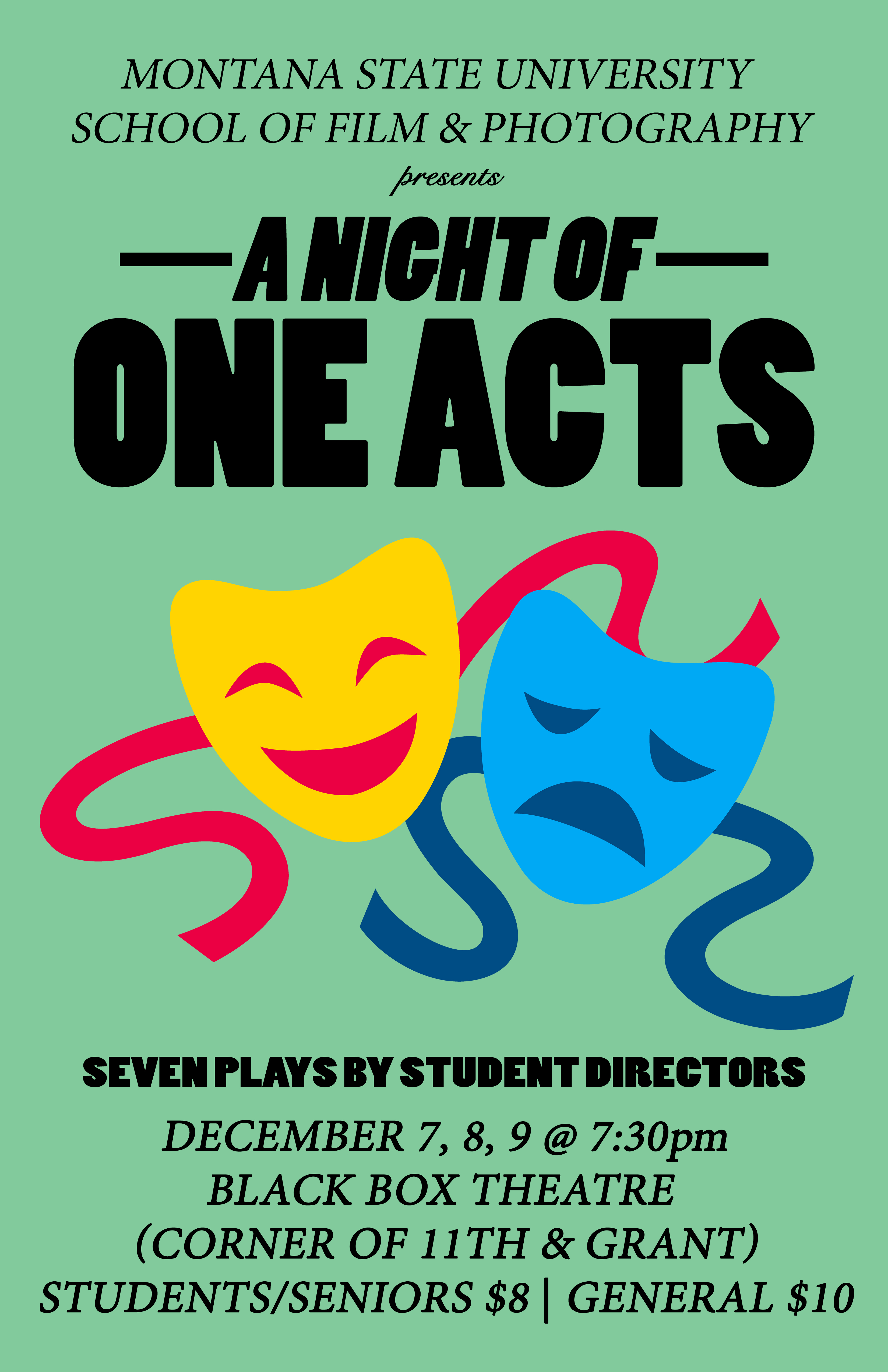 Montana State University School of Film & Photography presents "A NIGHT OF ONE ACTS" - Seven plays by student directors. Dec. 7th, 8th, 9th, 2017 @ 7:30 PM at the Black Box Theater (corner of 11th & Grant) Admission: Students/Seniors $8, General $10
---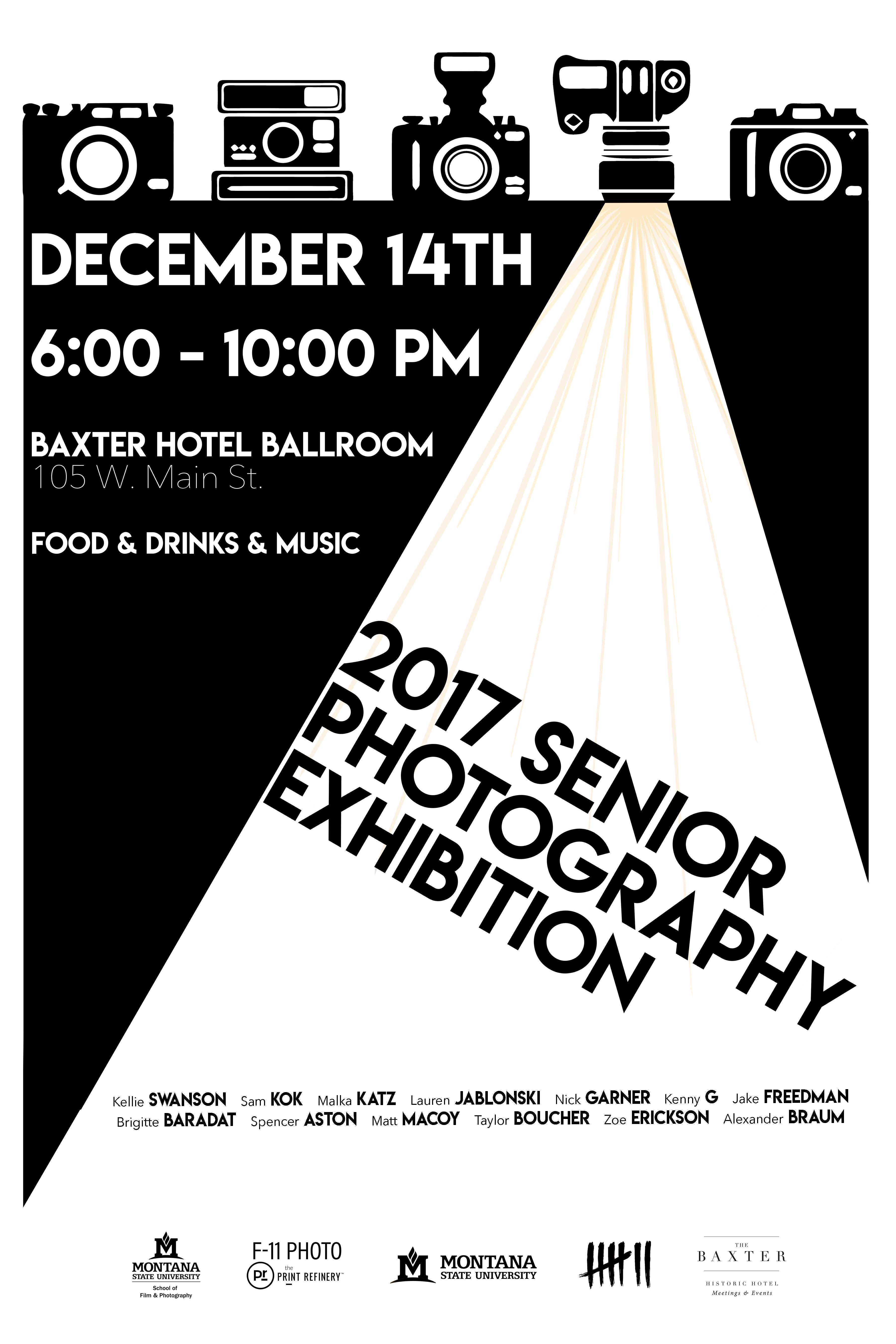 Annual SENIOR PHOTOGRAPHY EXHIBITION at the Baxter Hotel Ballroom, 105 W. Main St. on Dec. 14th, 2017 from 6 PM - 10 PM. Wonderful exhibition!! Food, drinks, & music. Free and open to the public!