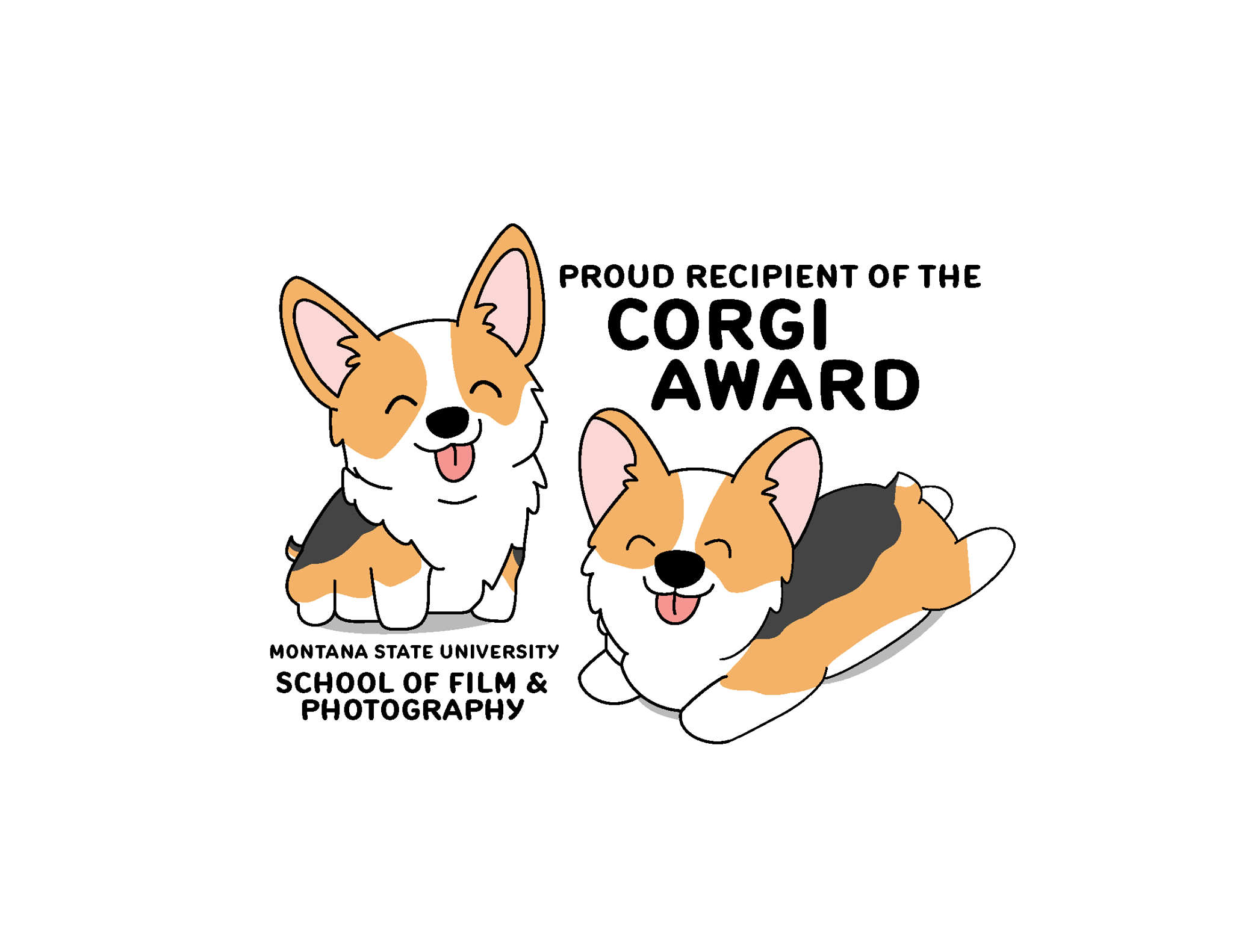 The Corgi Award is a monthly award given to an SFP staff, faculty, or student who has shown kindness, commitment, and hard work during their time at the SFP. The name for the Corgi Award was inspired by our resident corgis, Sassy and Burt! These two are the hardest workers of the SFP and can often be found laying in the lobby waiting for someone to pet them.
To nominate someone for the Corgi Award, please fill out our Nomination Sheet.
---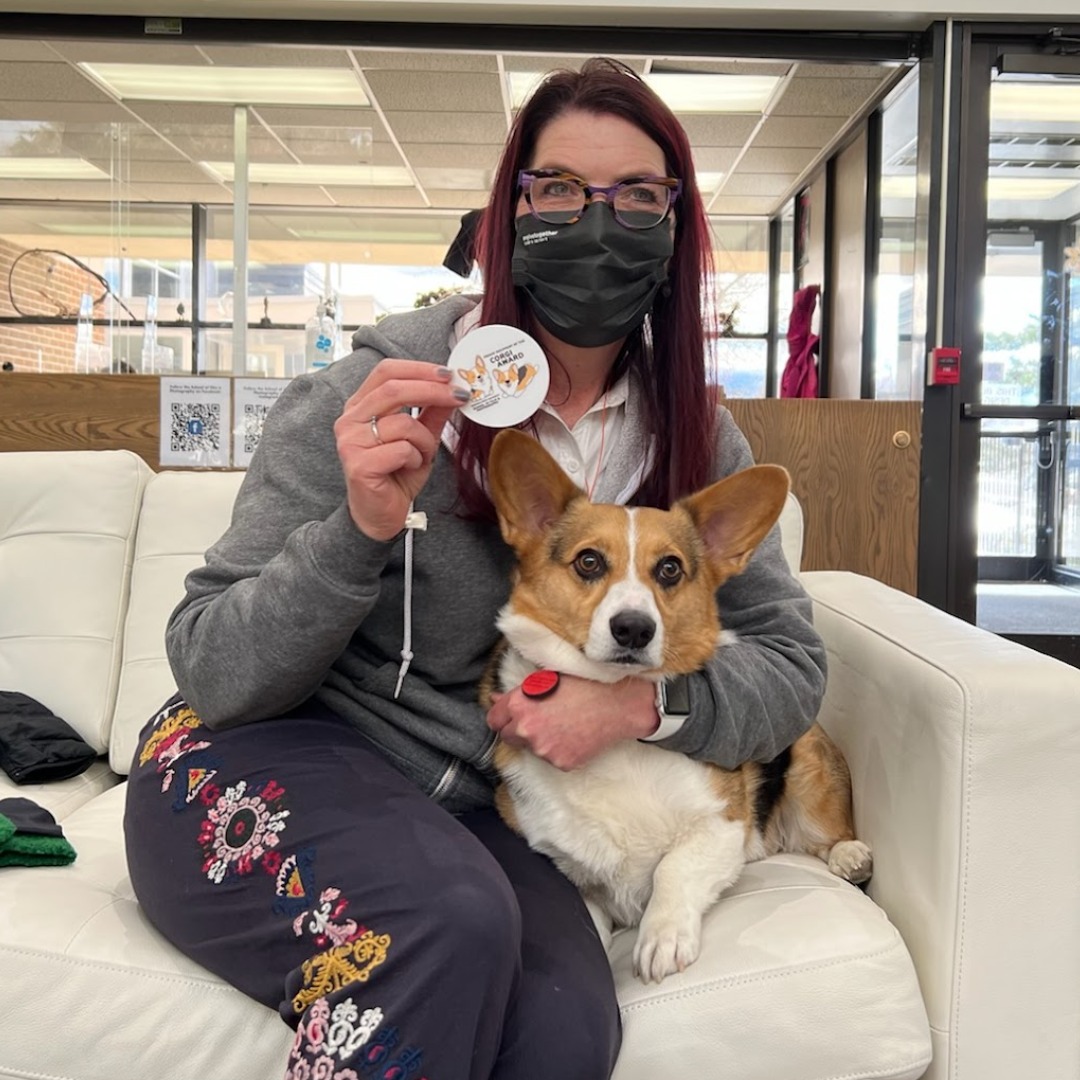 February 2022 Recipient - Alexis Pike
Alexis was nominated because...
"Alexis is the heart of the SFP because she's always willing to go above and beyond to make sure everyone is taken care of."

"I nominated Alexis Pike for the Corgi Award because she always looks out for her students and staff. She goes out of her way to help others like when she created the food pantry for students. No matter what is going on in her personal life, she is always there to help everyone else."
---
November 2021 Recipient - Zach Begler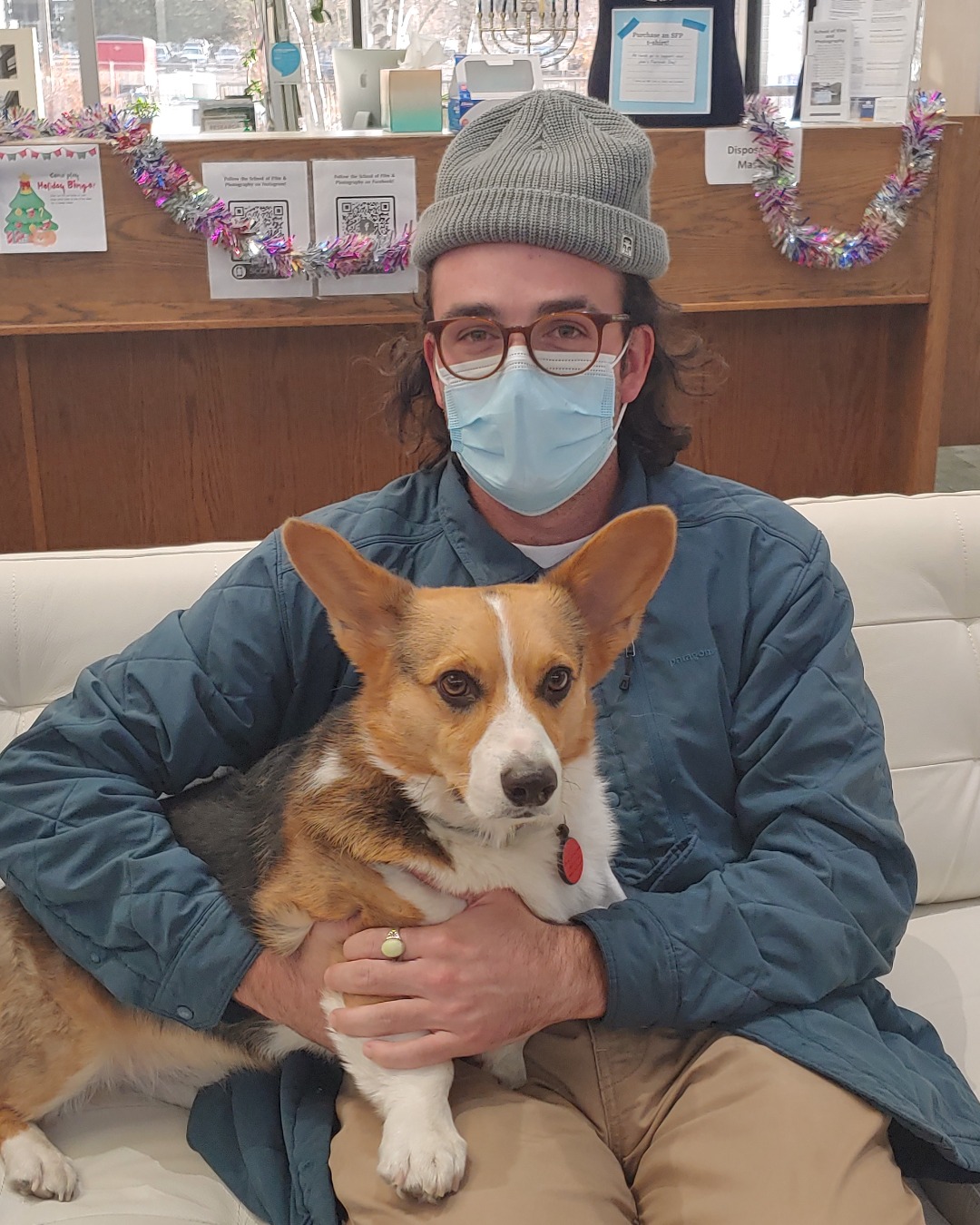 Zach was nominated because...
"Zach is always willing to help out anyone. He can often be found helping out the underclassmen in the photo labs. His generosity with his knowledge influences all of the incoming photo students."
"Zach makes teaching fun!

Plus he rocks the white couch and is an awesome greeter, knows everybody's name in SFP… including our real Alexa."

"Zach cares about everyone. He takes the time to know everyone's name, brings laughter to the VCB. He's made the white leather couch his home and often invites others to join him to relax."
---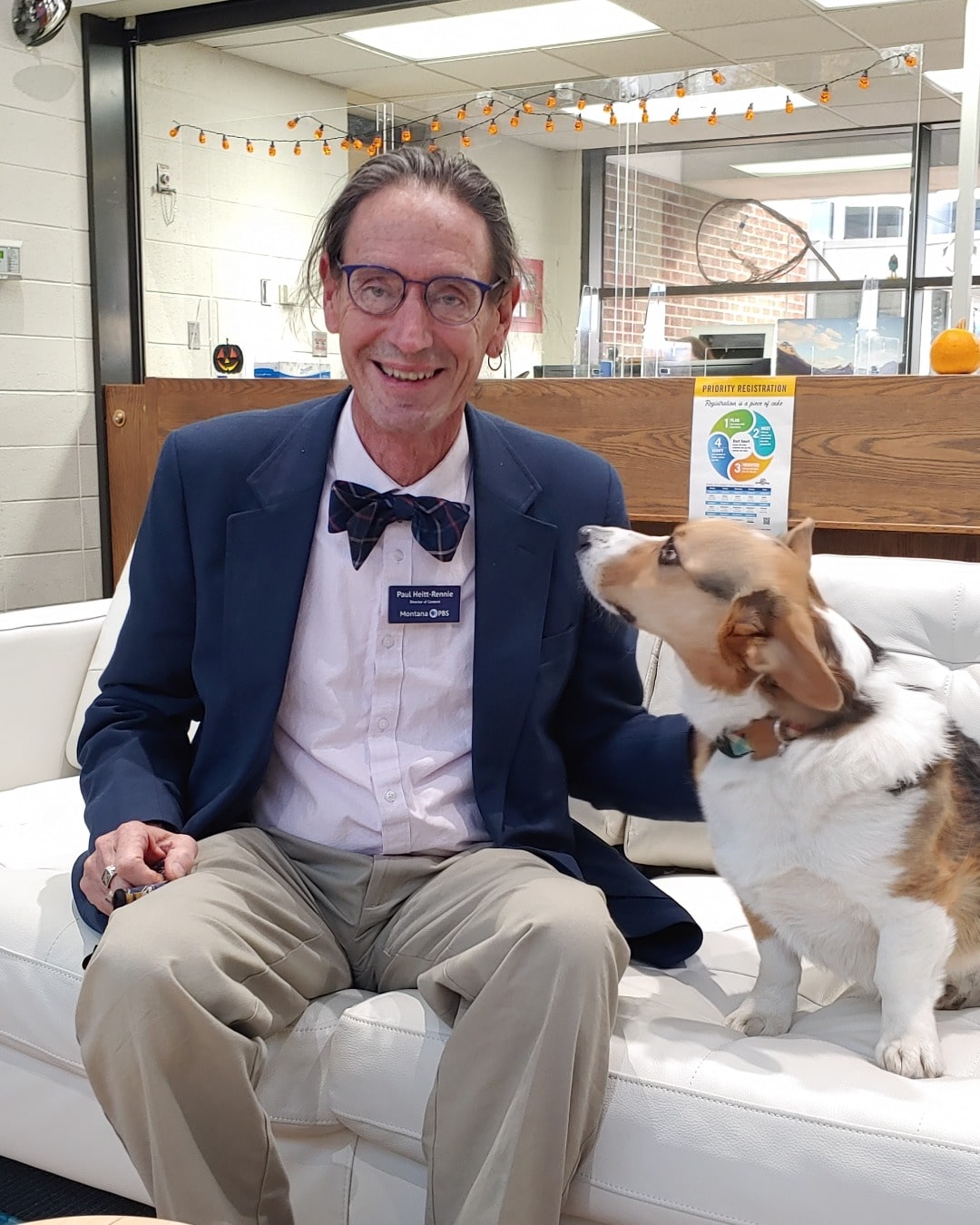 October 2021 Recipient - Paul Heitt-Rennie
Paul was nominated because...
"Paul is always willing to go above and beyond for our perspective students. He really puts the time in to show these students how fun a career in television can be. Our current students all love him too!"

"Paul Heitt-Rennie is the newest recipient of the Corgi Award for his unwavering dedication to the outreach programs we provide in the School of Film & Photography. Paul is always one of the faculty who volunteers his time and shares his knowledge from outreach events with Big Sky Youth Empowerment to K-12 tours. He brings the magic of television to life as a mentor and teacher. Thanks, Paul, for all you do to give to others, including the pets you give Burt daily!"
---
September 2021 Recipient - Dennis Aig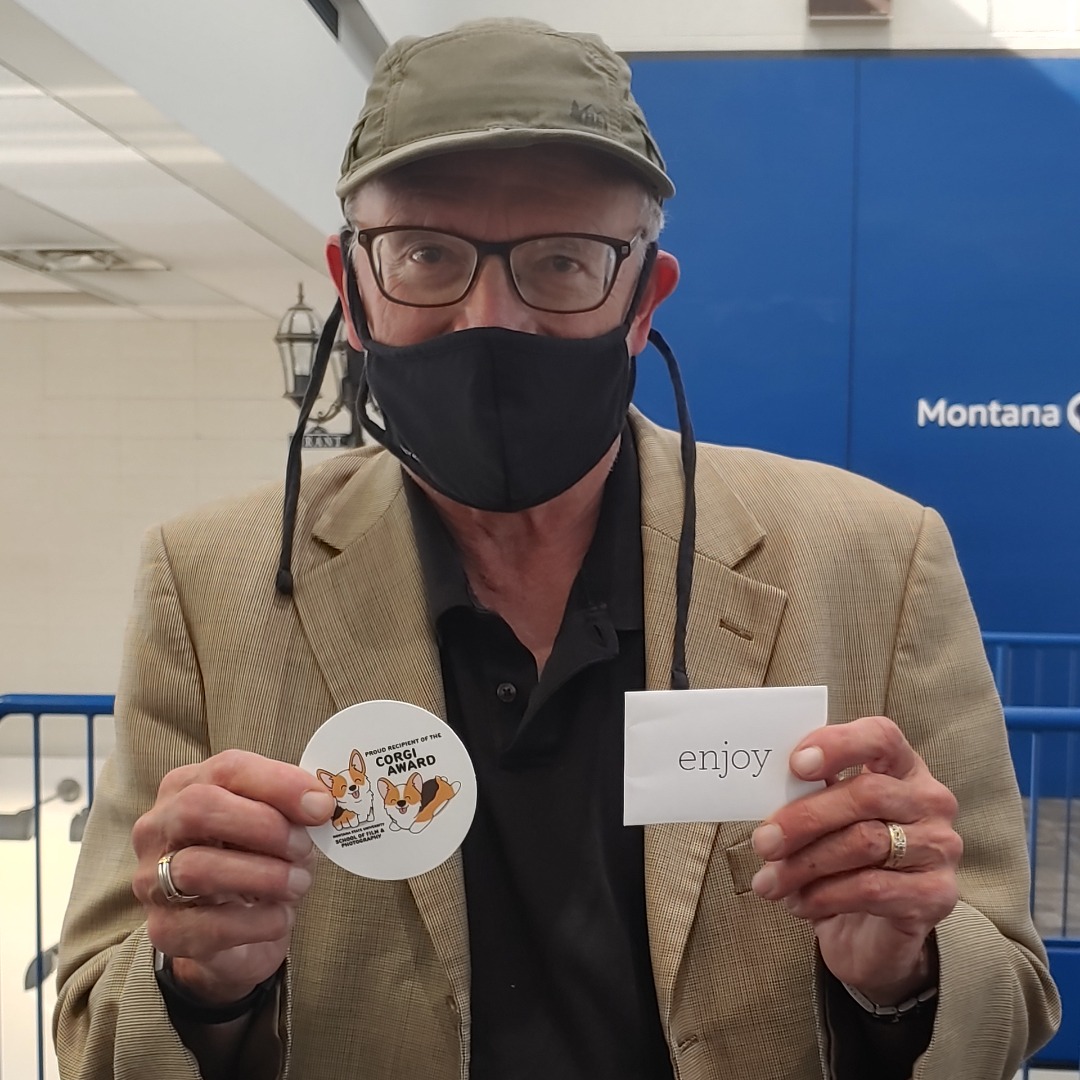 Dennis was nominated because...
"Dennis is really knowledgable about film production and production management. His experience means he's a great listener when I have film ideas and a great problem solver if I run into issues during production. His feedback and advice have really helped me grow as a filmmaker."

"It's Dennis! In this field of study, no one has gone to bat more for the MFAs than Dennis. Through COVID, Comps, and personal strife Dennis has always been the most beneficial point of contact. If it wasn't for Dennis I doubt I'd continue the program."

"Dennis is on almost everyone of the graduate committees, either as a chair or a committee member. He never turns down a student who asks. He will setup a meeting with you any time you need it to give you advice or just to do a check-in and joke about the world's events. He manages all the graduate students and the teachers requests without question and has been doing this since the start of our program! He is encouraging, inspirational, very funny, and caring of all of his students. He truly deserves this award!"
---
August 2021 Recipient - Jeanette Goodwin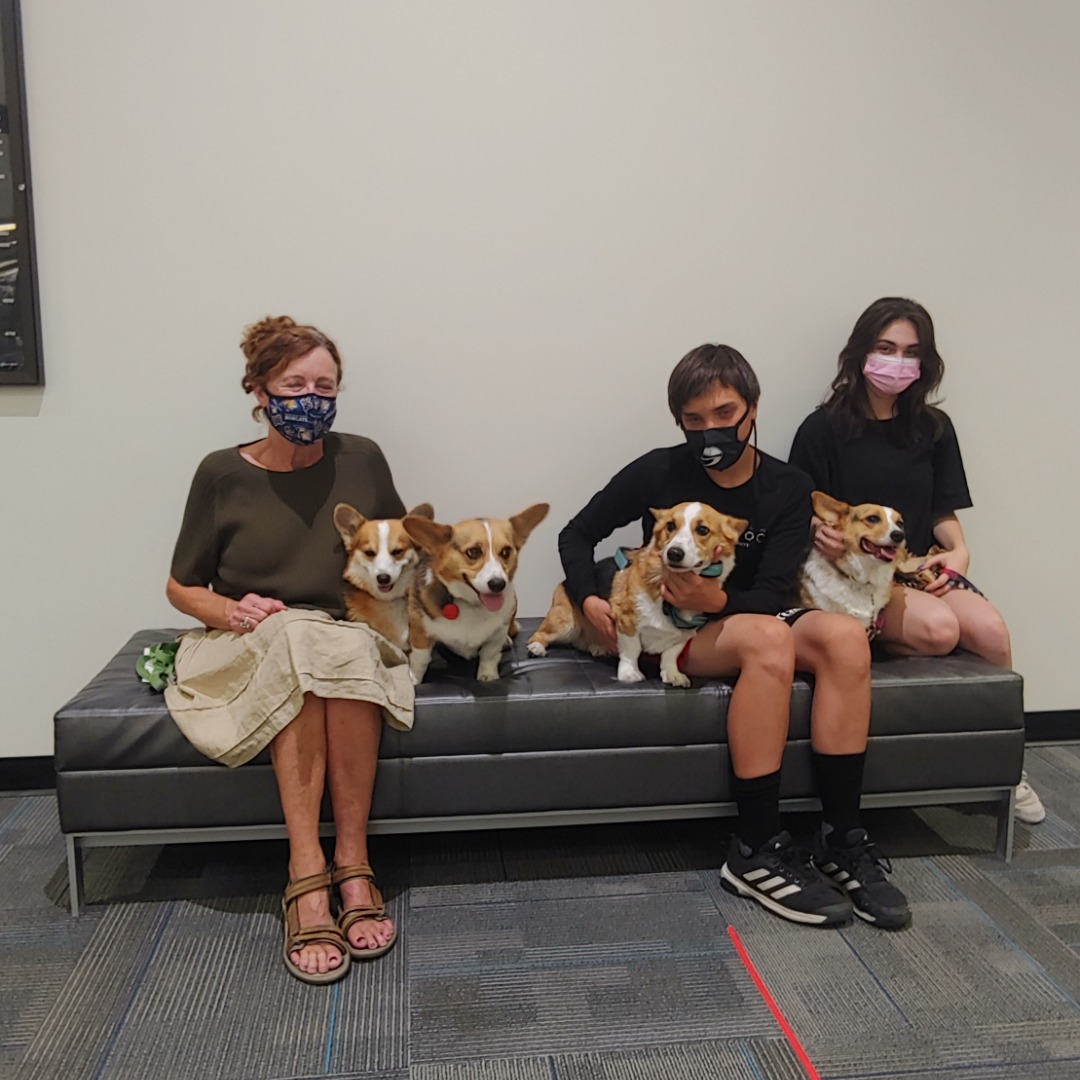 Jeanette was nominated because...
"Jeanette has been the heart of the SFP for years. Her kind soul was the glue that kept our school together."
"Jeanette was always willing to help out. She knew the ins and outs of the SFP's finances and made sure to keep everything on track."
"Jeanette always welcomes everyone into the school. She made sure to talk to every single student and always remembered the important details about their lives. I'm so grateful for Jeanette's influence on my SFP career."
---
March 2021 Recipient - Colette Campbell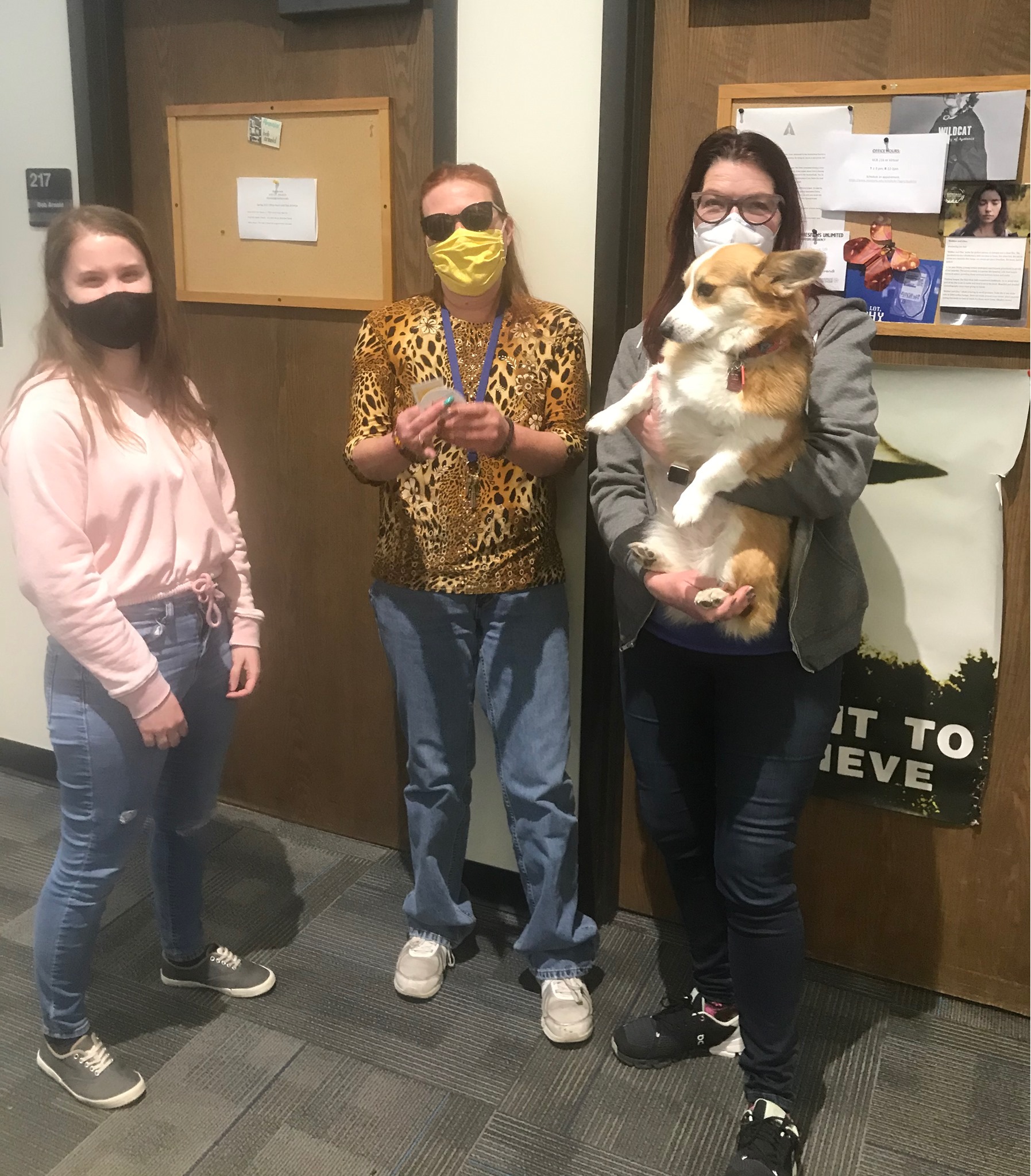 Colette was nominated because...
"Equipment checking can be stressful and confusing, especially during the pandemic. Colette has been super helpful with scheduling and helping me figure out what equipment I need for a shoot. If I have problems or questions, she's dependable and quick to respond to my inquiries."

"Colette is always willing to work with students to make sure they get the gear they need. She cares soo much and wants to help us create fantastic films!"

"Colette is there every morning, on the front lines of one of the busiest parts of the SFP. I am teaching my first production class in the SFP and she has gone above and beyond to help me learn the processes, procedures, and options I have teaching this course. I have to say her patience with a newbie is pretty impressive as she has been asked the same question more than once. Working in checkout is not an easy job. And working with COVID protocols and incorporating a new checkout system makes it more stressful. In many ways, the Corgi Award belongs to all of checkout: Brenden, Shelby, Tony, and all the students workers. I am grateful for what they do, so we can do what we do. So yeah, they all deserve the Corgi Award, but I have to pick a standout and for me it is Colette."
---
February 2021 Recipient - Karl Swingle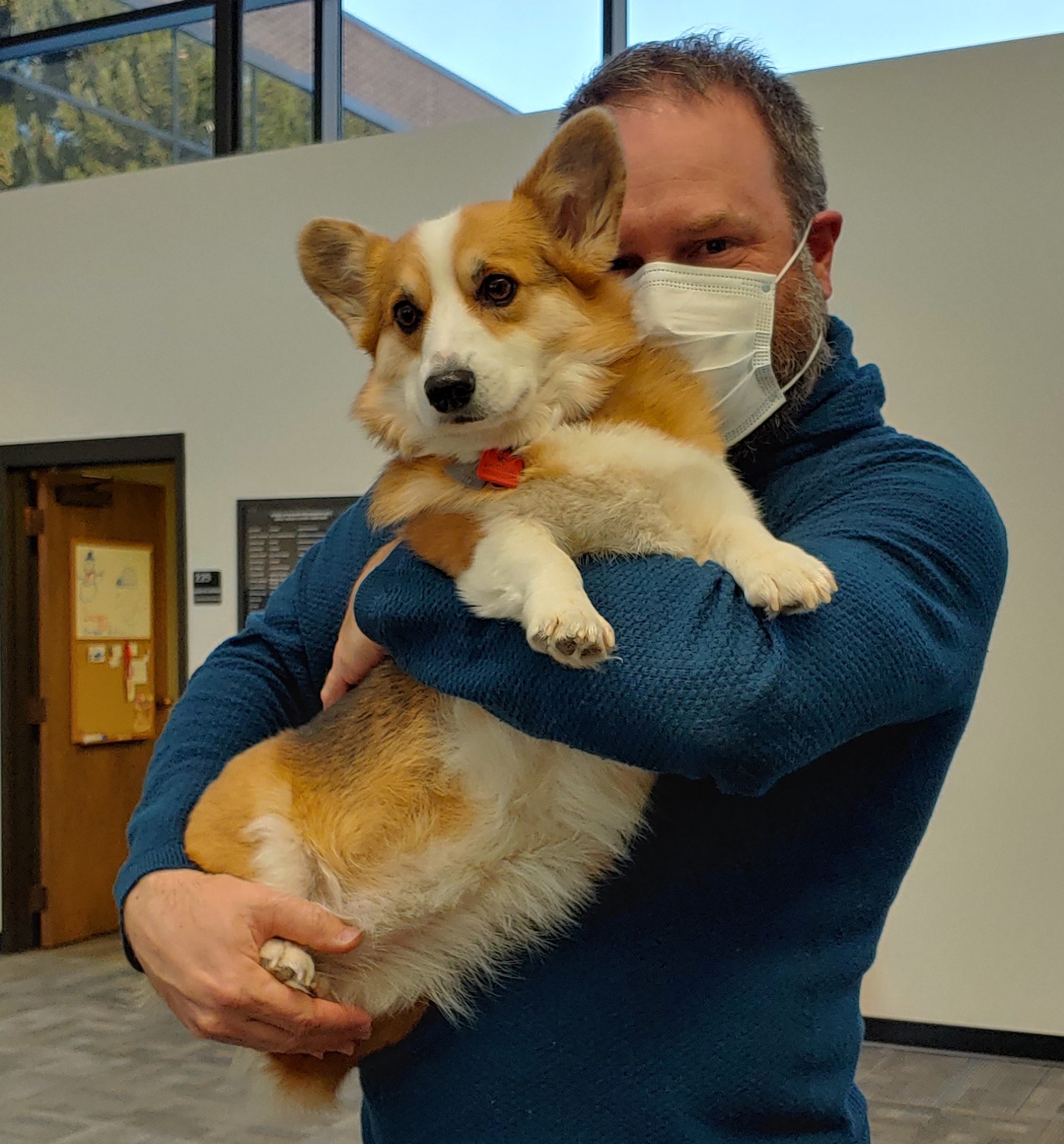 Karl was nominated because...
"Karl is such a hard worker! He's always here to answer any of my questions and he'll take the time to sit down with me and make sure I understand. He'll even pull the gear out and show me how to work with it."
"Kindness is Karl's forte. He's always willing to assist students or lend them gear. I hope he gets the award because he's always giving everyone great advice and he deserves recognition."