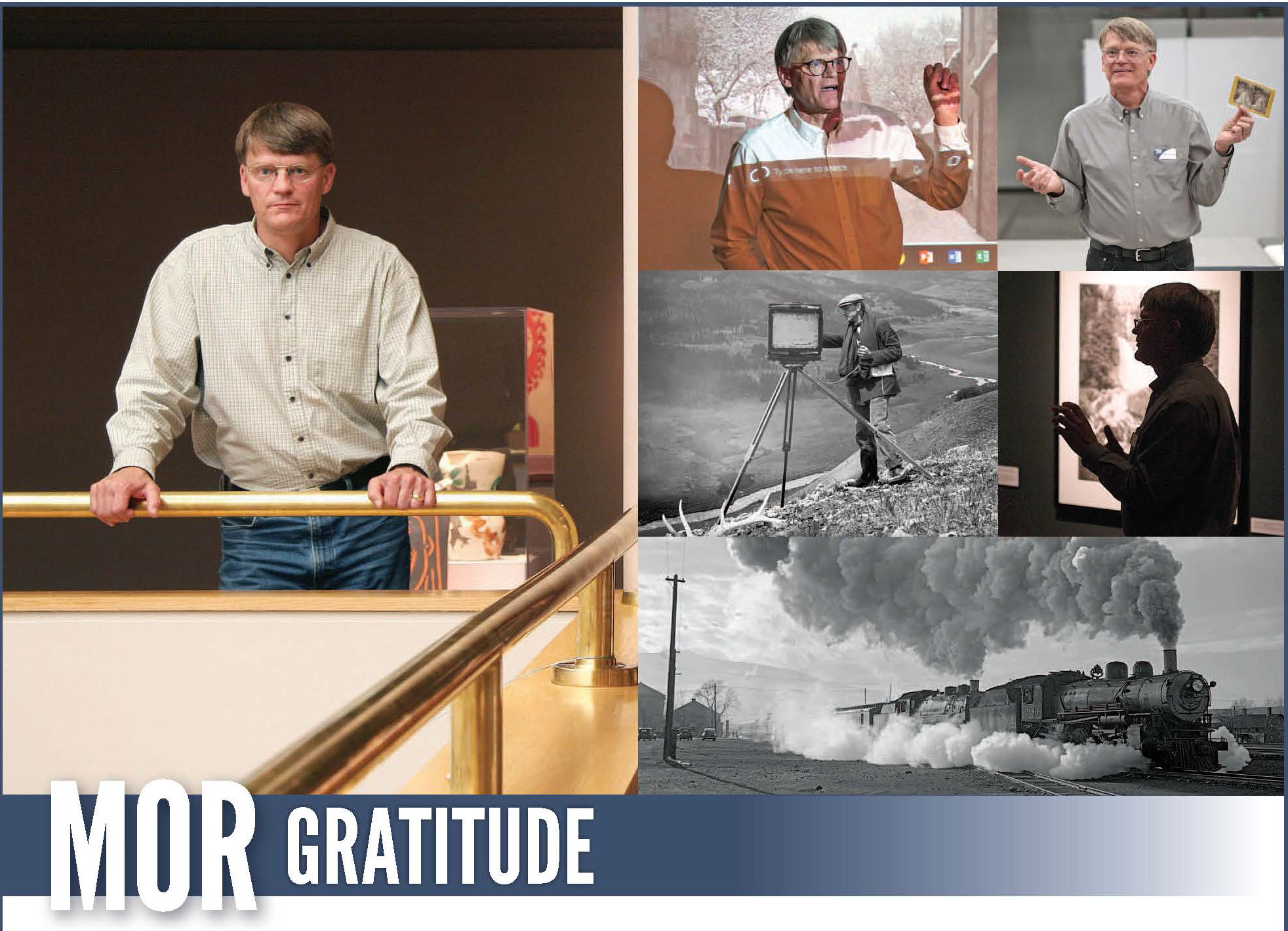 Steve Jackson, who taught Early History of Photography, Recent Photography, and Contemporary Issues in Photography for over twenty years in the School of Film and Photography has retire from our department and the Museum of the Rockies. Read more about Steve from a Bozeman Chronicle article.... Thank you Steve!
---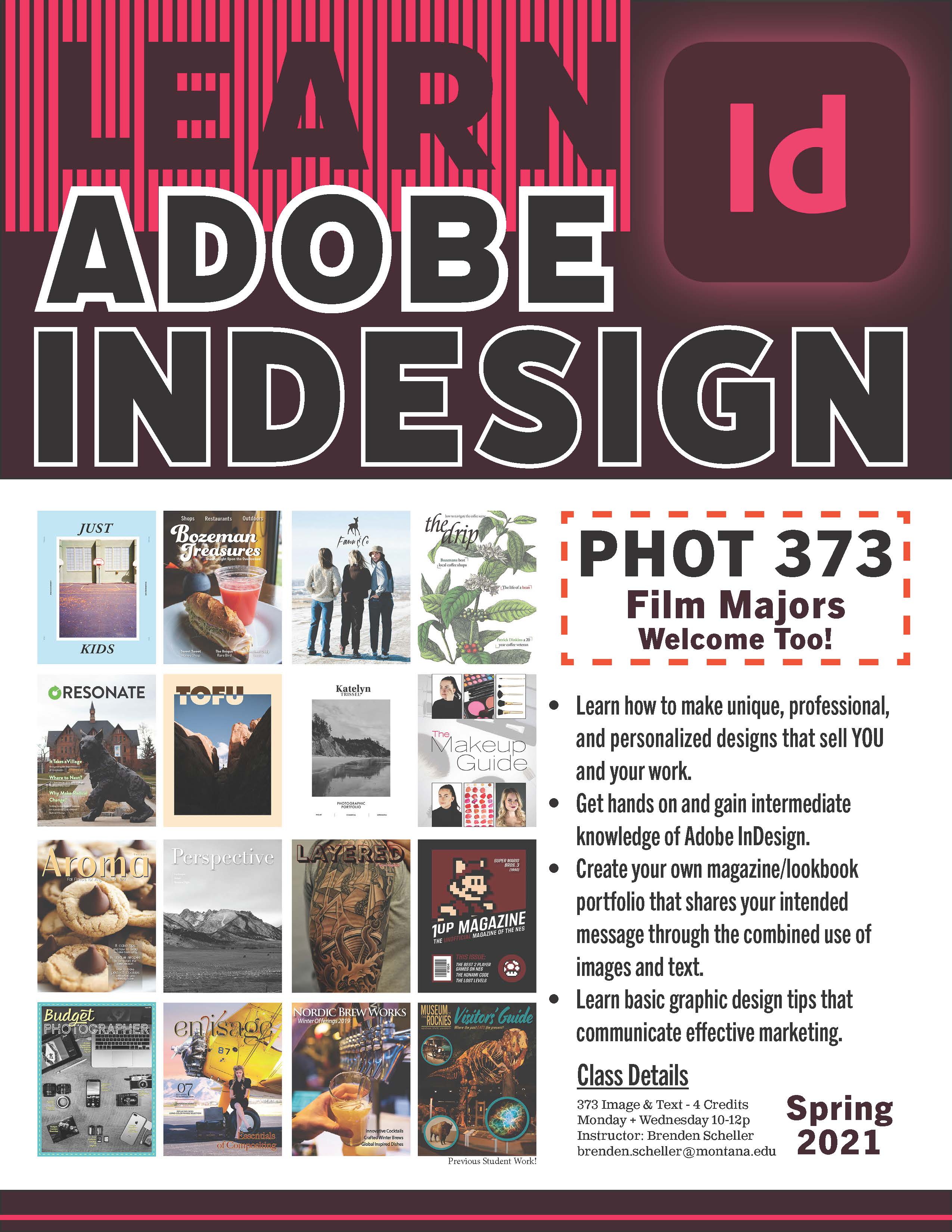 PHOT 373 - Spring 2021
Film Majors Welcome Too!

-Learn how to make unique, professional, and personalized designs that sell YOU and your work.
-Get hands-on and gain intermediate knowledge of Adobe InDesign.
-Create your own magazine/lookbook portfolio that shares your intended message through the combined use of images and text.
-Learn basic graphic design tips that communicate effective marketing.

-Class Details
373 Image & Text - 4 Credits Monday + Wednesday 10-12p Instructor: Brenden Scheller brenden.scheller@montana.edu
---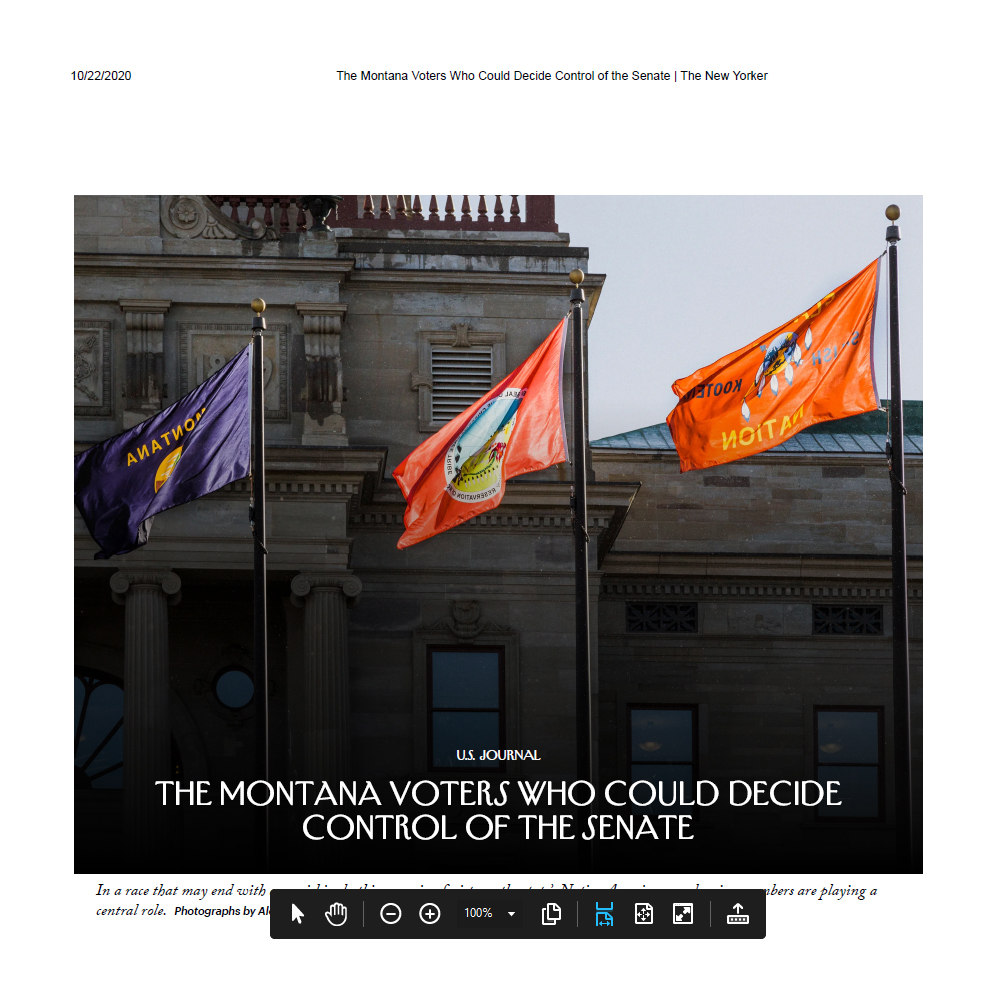 Our very own Alexis Hagestad, Checkout Photography Manager, has her photographs featured in the New Yorker magazine (October 2020). Congratulations Alexis!!
---
Snowmester 2020 Courses in the School of Film & Photography


FILM 100IH Introduction to Film and Photography - Nancy Cornwell
3 credits, Asynchronous online, 25 students
PHOT 154 Exploring Digital Photography - Kelsey Merritt
3 credits, Asynchronous online, 25 students
PHOT 494 Digital Editing & Output - Alexis Hagestad
3 credits, Asynchronous online
---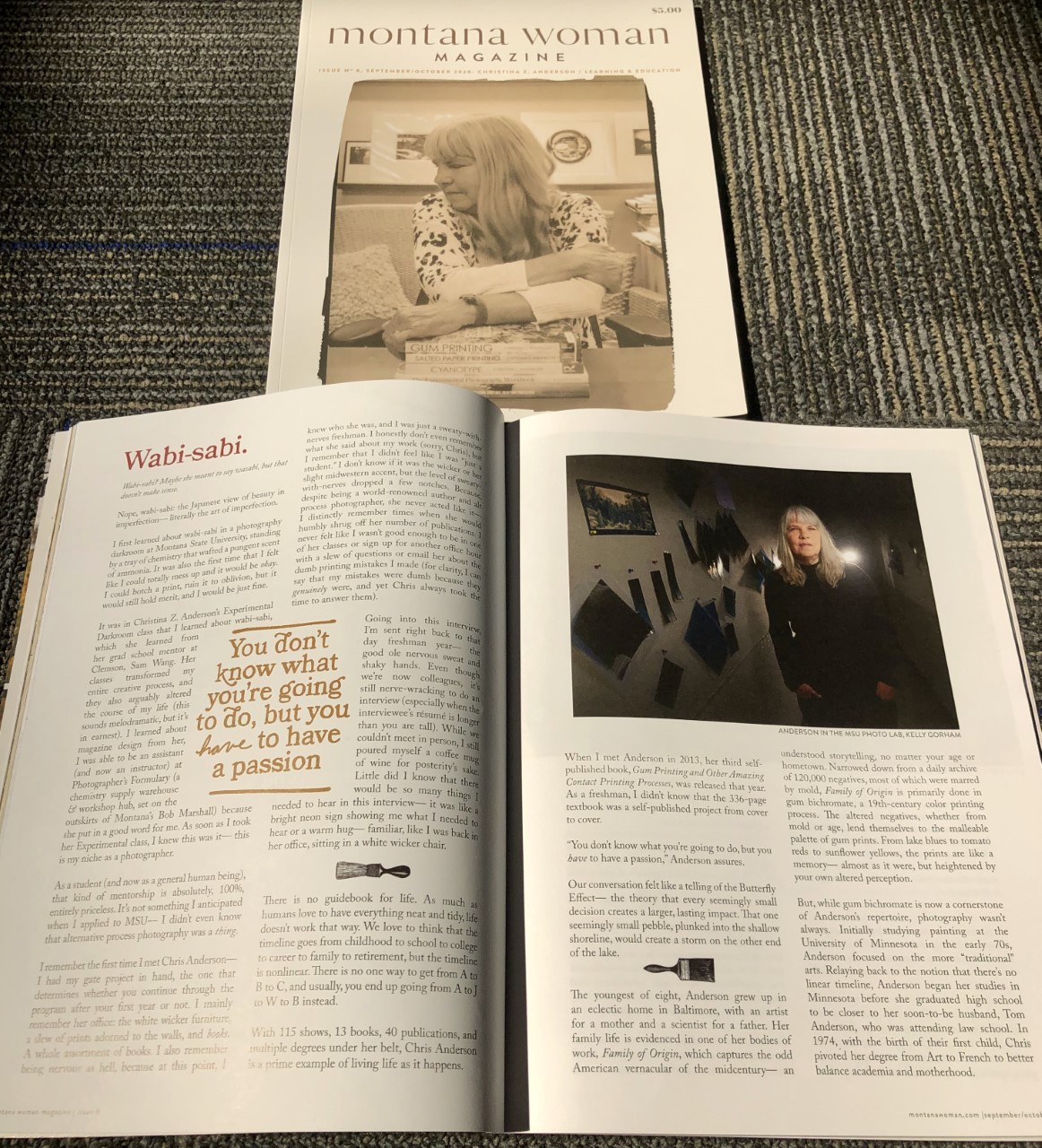 Montana Woman magizine, owned and editted by photography alumna Megan Crawford, features our photography faculty Christina Z. Anderson on the cover. Inside is a wonderful article entitled "Wabi-sabi" about Chris and her journey with experimental photography. Montana Woman issue 8 is available here on-line.
---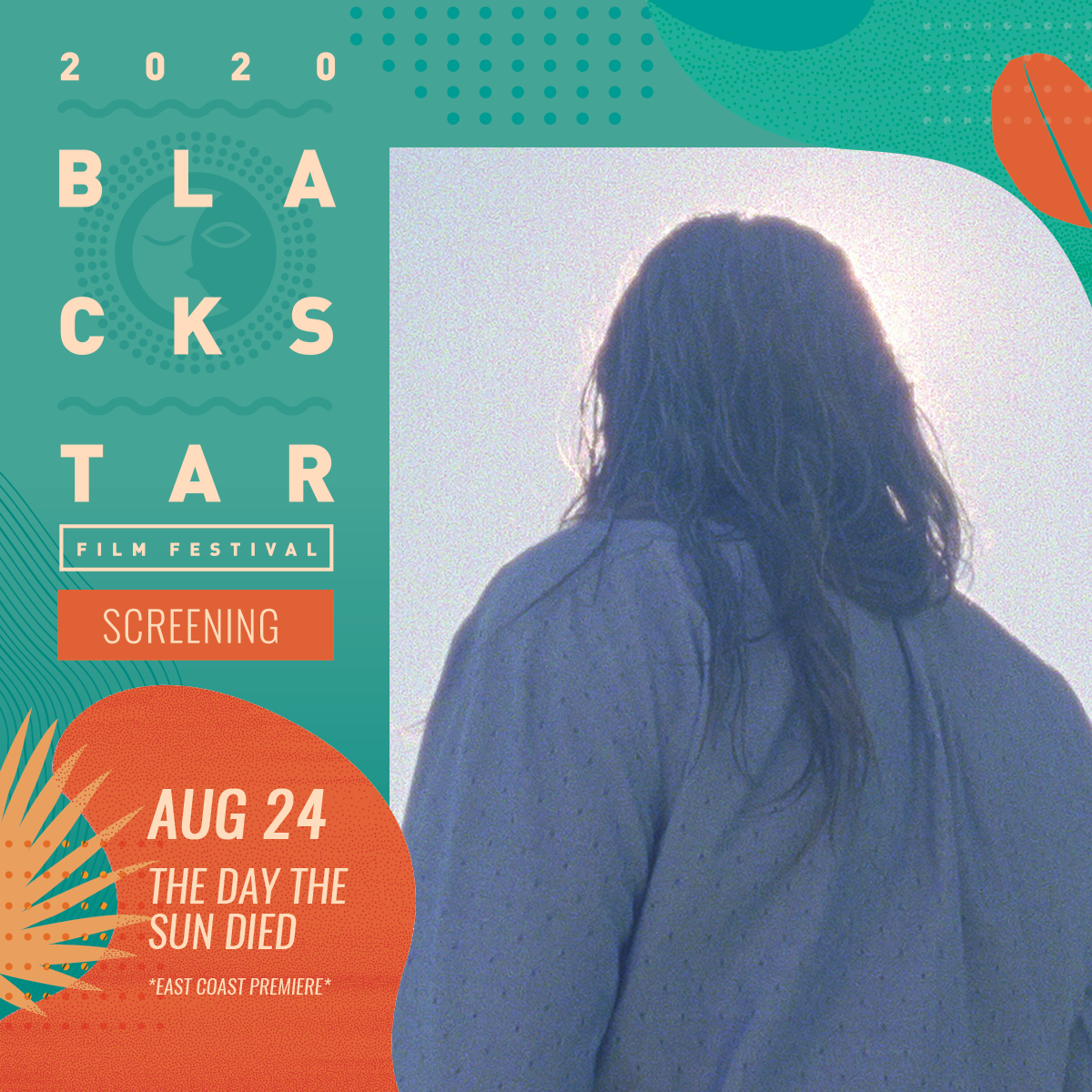 Tenzin Phuntsog
's short film
The Day the Sun Died
featuring Henry Realbird from the Crow is having its virtual east coast premiere at the
BlackStar 2020,
August 24,
7:30 PM. Trailer for The Day the Sun Died.


Filmed over the summer of the 2017 total solar eclipse. On this occasion, Henry Realbird, an Elder (Apsáalooke) and Cowboy Poet in a stream of consciousness speaks to the importance of dreams and visions. Funded by the Montana Film Office. Shot on 16mm Film in Crow Country, Montana.
---
Congratulations to Cat Dale on making the 2020 Page Awards Quarter-Finalists for her screenplay THE LINES WE DRAW!
---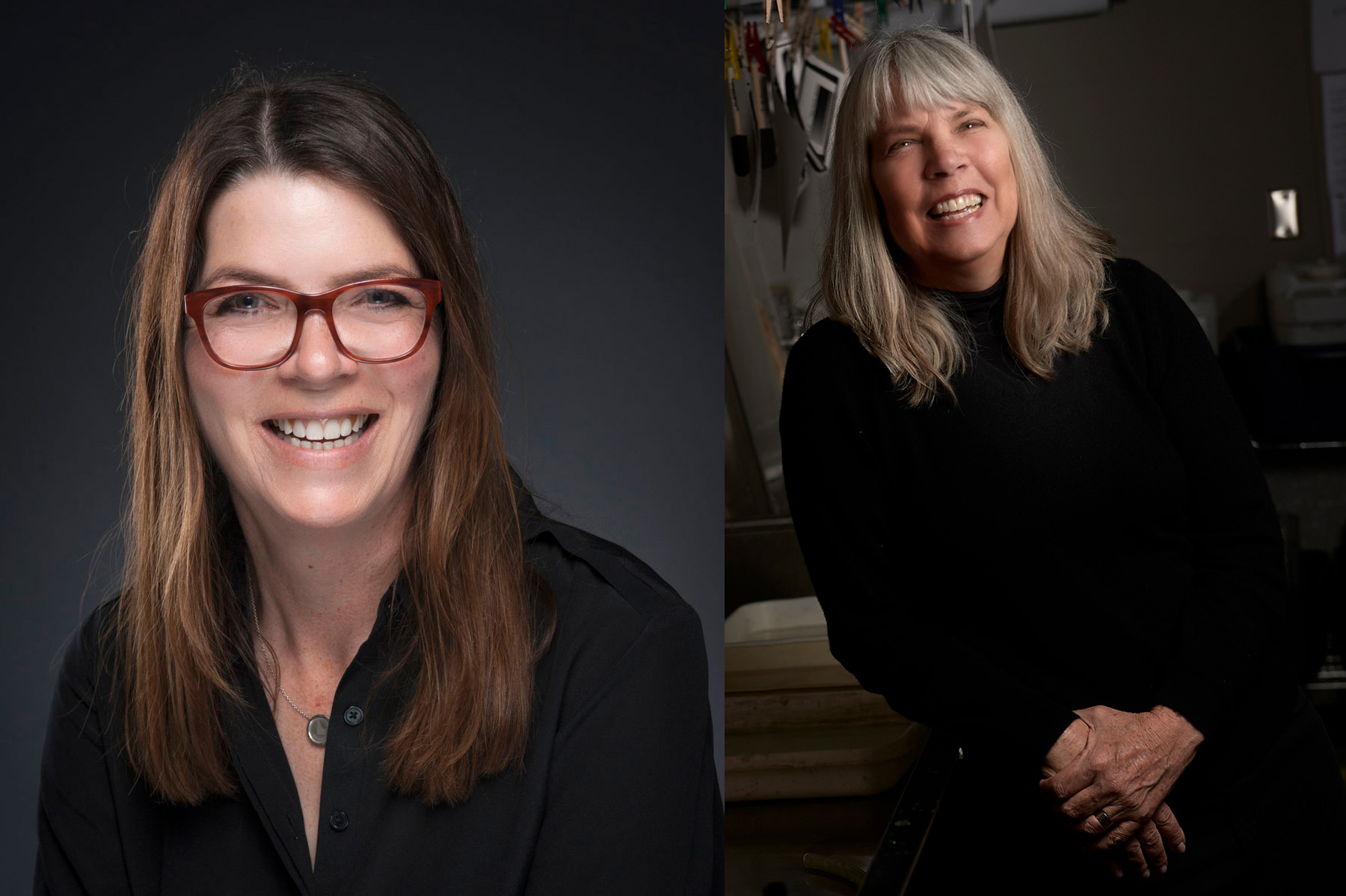 Please welcome our Interim Co-Directors of the School of Film & Photography, Alexis Pike and Christina Z. Anderson!! Photographs by alumnus Kelly Gorham.
---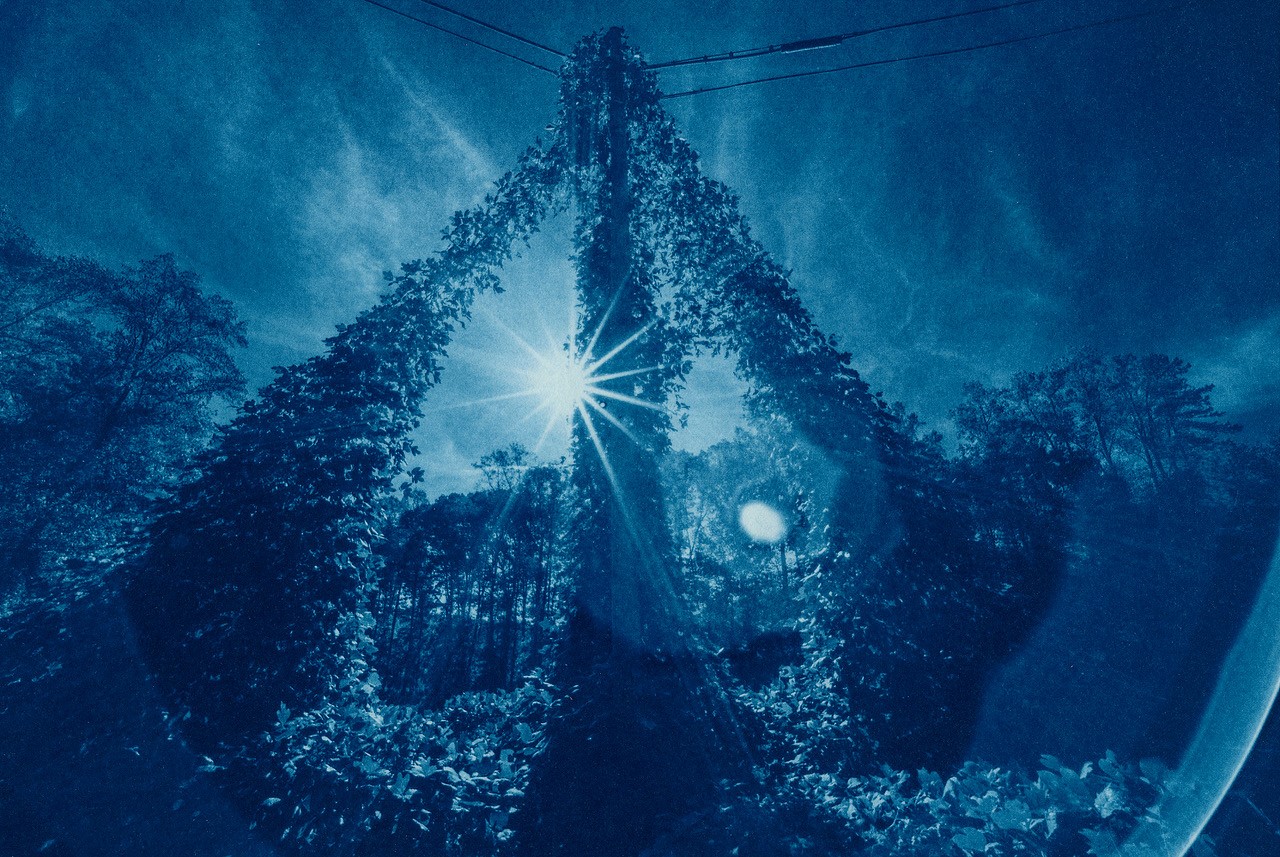 Coverage of Christina Z. Anderson giving an art seminar about the many different methods of printing and forms of art at Minot State University by the Minot Daily News!
---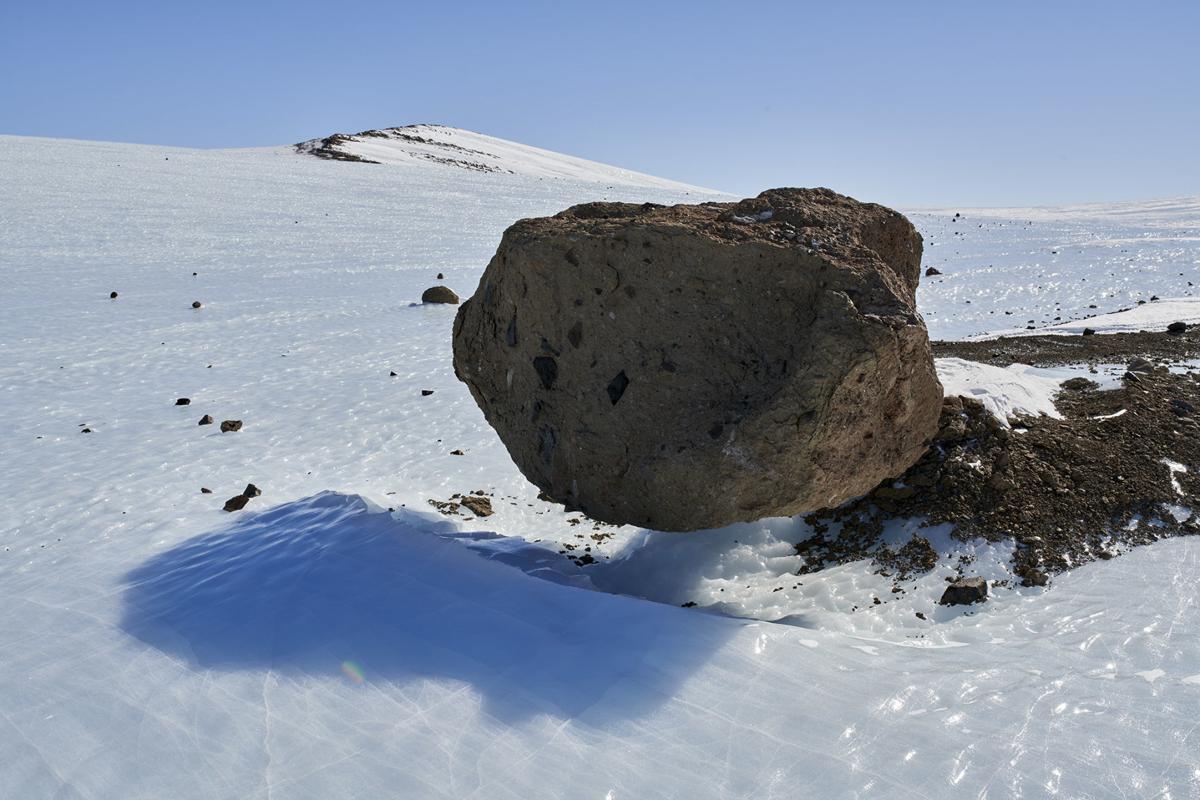 "Photography professor Ian van Coller, a Guggenheim Award winner, recently traveled from the North Pole to an NSF-funded project at the South Pole to document the work of paleoclimatologists studying polar ice." Ian van Coller featured in the Billings Gazette.
---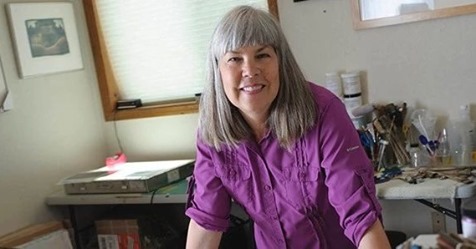 Christina Z. Anderson is off to China and the Lishui Photography Festival! Her work focuses on family snapshots, gender identity, changing landscapes, and contemporary emptiness paintings (Vanitas, a still life painting of symbolic art). It is produced and presented in the classical imagery of the 19th century, mainly in the process of gum dichromate, cheese, salt paper, blue sun and gelatin etching.
---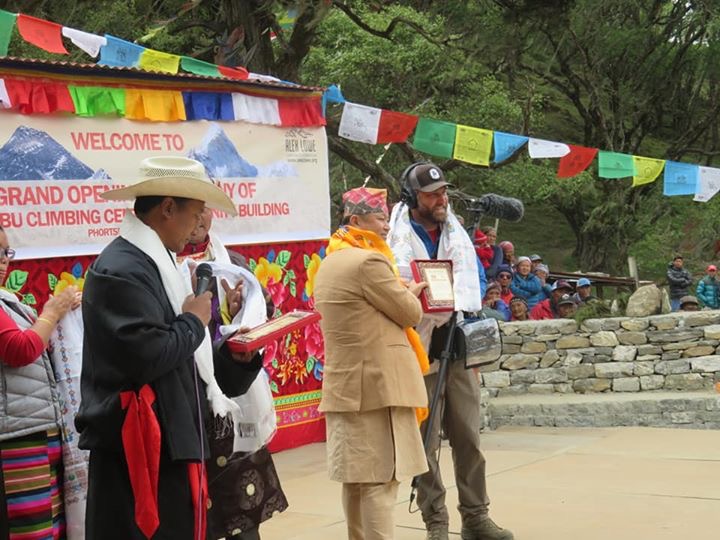 Karl Swingle receiving the Khumbu Climbing Center Filmmaker Award from Nepal's Minister of Tourism KP Sharma Oli at the Grand Opening Ceremony for the Khumbu Climbing Center on June 12, 2019. Karl was a member of the original group of instructors who started the center in 2003 and worked with the program for the first four years. Mr. Swingle was honored at the ceremony for his documentary film and instructional video contributions to the KCC from 2003 to 2019.
---
Congratulations to Cat Dale (BEASTS UNDISCOVERED) on becoming a Academy Nicholl Fellowships in Screenwriting quarter-finalists!!
---
Tenzin Phuntsog and Joy Dietrich
continue their festival run at the 42nd AAIFF in New York. "Rituals of Resistance" screens
Sunday July 28th, 12:30 PM
at the
Asia Society NYC.
---
Jake Whittenberg
, alumnus and End Newscaster for King 5 in Seattle was nominated in the Evening News category.
---
Shawn Newton, a former SFP undergraduate student, and Director of Creative Content at MTN Montana Television Network, was nominated for nine Northwest Regional EMMYs for his work in Under the Big Sky series.
---
Undergraduate alumni Phillip Baribeau (2004) and William Lake Springstead (2013) and MFA alumnus George Potter (2006) were nominated along with SFP Professor and MFA Program Director Dennis Aig for a Northwest Regional EMMY for their work on the Montana State University commercial "Think Outside Expectations: MSU's women in Engineering. " MSU President Waded Cruzado and MSU Director of Marketing and Creative Services Julie Kipfer and Marketing Strategist and Writer Hillary-Anne Crosby were also nominated for their contributions to the production.
---
MSU alumnus Matt Wheat (2014) was nominated for his work on an episode of UNDER THE BIG SKY.
---
Johnny Holder, currently a student in the school of Film and Photography's MFA in Science and Natural History Filmmaking Program, won first place in the Student Category at the Bigfork International Film Festival for his film "Beyond Bars." MFA student Jess Portuondo won second place in the student category for her film "The Battered Wife." MFA student Cynthia Matty-Huber's film "I Am Still Here" was screened at both Bigfork and the Poppy Jasper film Festival in San Jose, California.
---
Alumni of the MFA in the Science and Natural History Filmmaking Program are strongly represented at the International Wildlife Film Festival taking place in Missoula this week through Friday, April 19. The Festival Schedule may be found at http://wildlifefilms.org/.
The alumni and their films are the following:
---
Former MFA Visiting Professor Rick Rosenthal is also represented at IWFF by Whale Wisdom.
---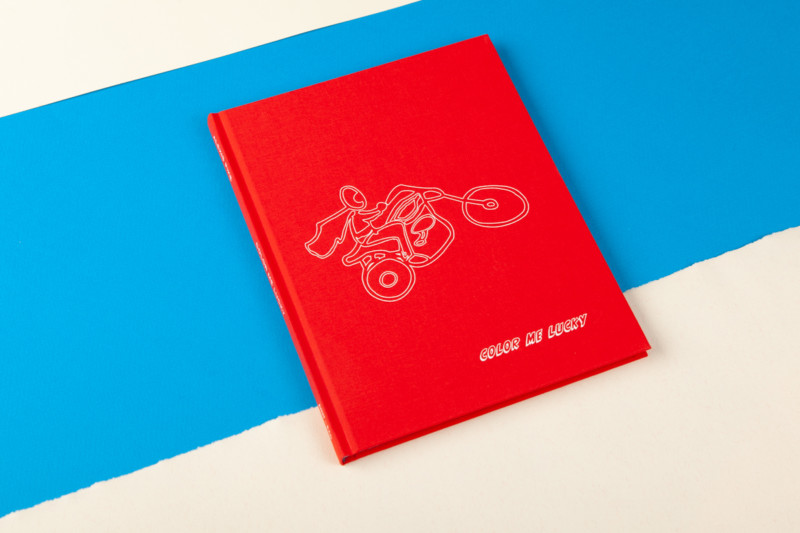 "Risk, reward: Photos explores daredevil mentaility at Evel Knievel" by Cory Walsh is an article in the Missoulian about Alexis Pike and her work.
---
Simon Dixon, who taught film studies, was a good friend of the School of Film and Photography passed away. Simon was one of the kindest, funniest people to cross our paths. Recently, Simon was teaching in the Honors College. His wife Jan is a professor at the MSU Library.
There will be a campus-wide memorial service for Simon Dixon who taught in Honors, Film, and English at MSU, on Wednesday, March 13, 2019, at 2:15 pm in Inspiration Hall, at the Norm Asbjornson Building with a reception afterwards. This memorial is being sponsored by Honors and organized in concert with Jan's family, and other campus friends.
---
Alexis Pike's book Color Me Lucky by Aint-Bad is released. Color Me Lucky examines the allure of risk with Evel Knievel acting as the metaphor. The book addresses the female perspective of a daredevil in her own right. Congratulations Alexis!!
---
Congratulations to David Shannon-Lier on being featured in the article "CAPTURING TERRESTRIAL TRACINGS OF THE COSMIC MACHINE" of Wired.com!!
---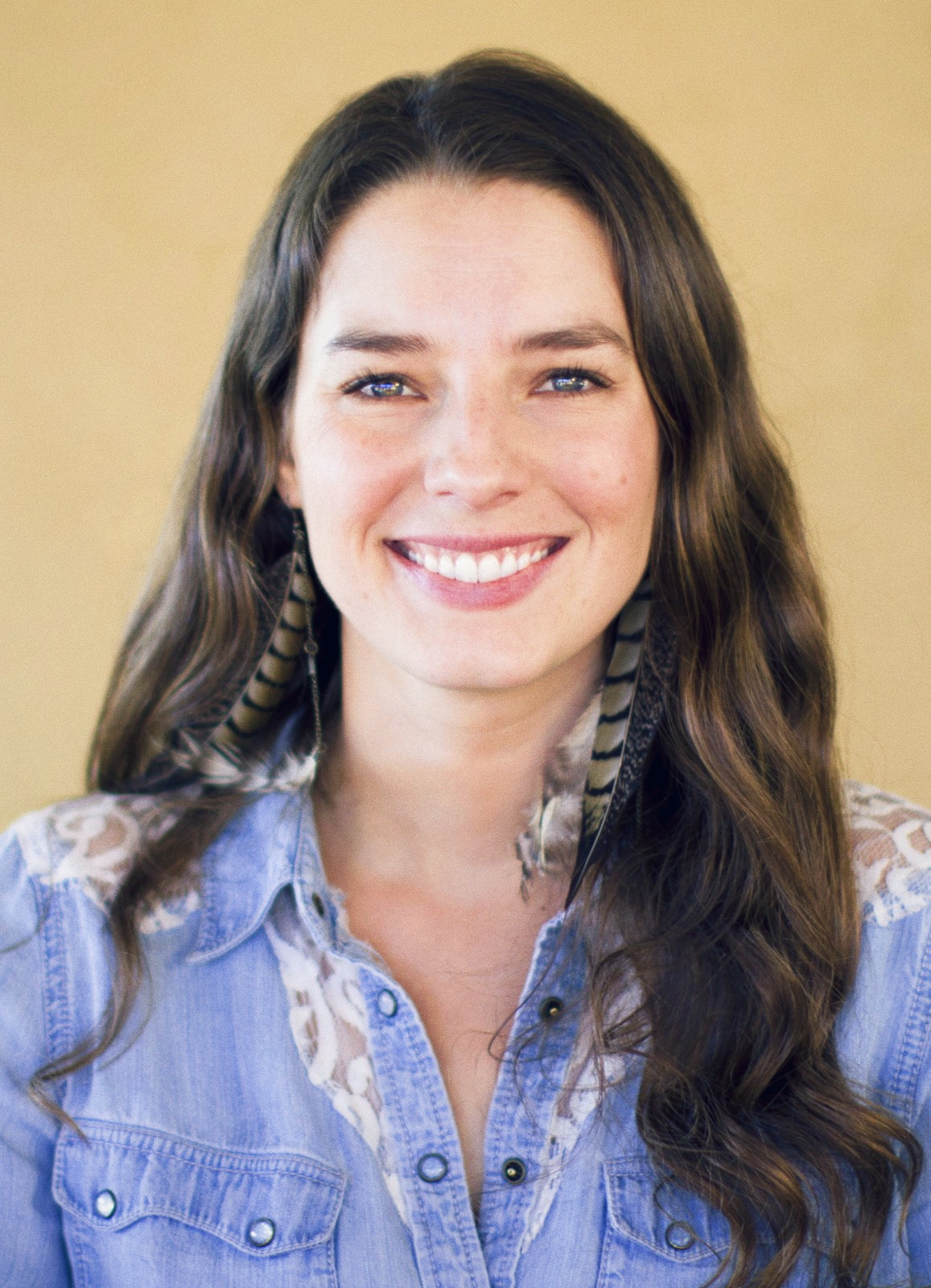 Assistant Professor Cat Dale recently signed a screenwriting assignment with ELEVEN ARTS Studios for a feature film project. Congrats Cat!!