MFA in Science & Natural History Filmmaking (SNHF)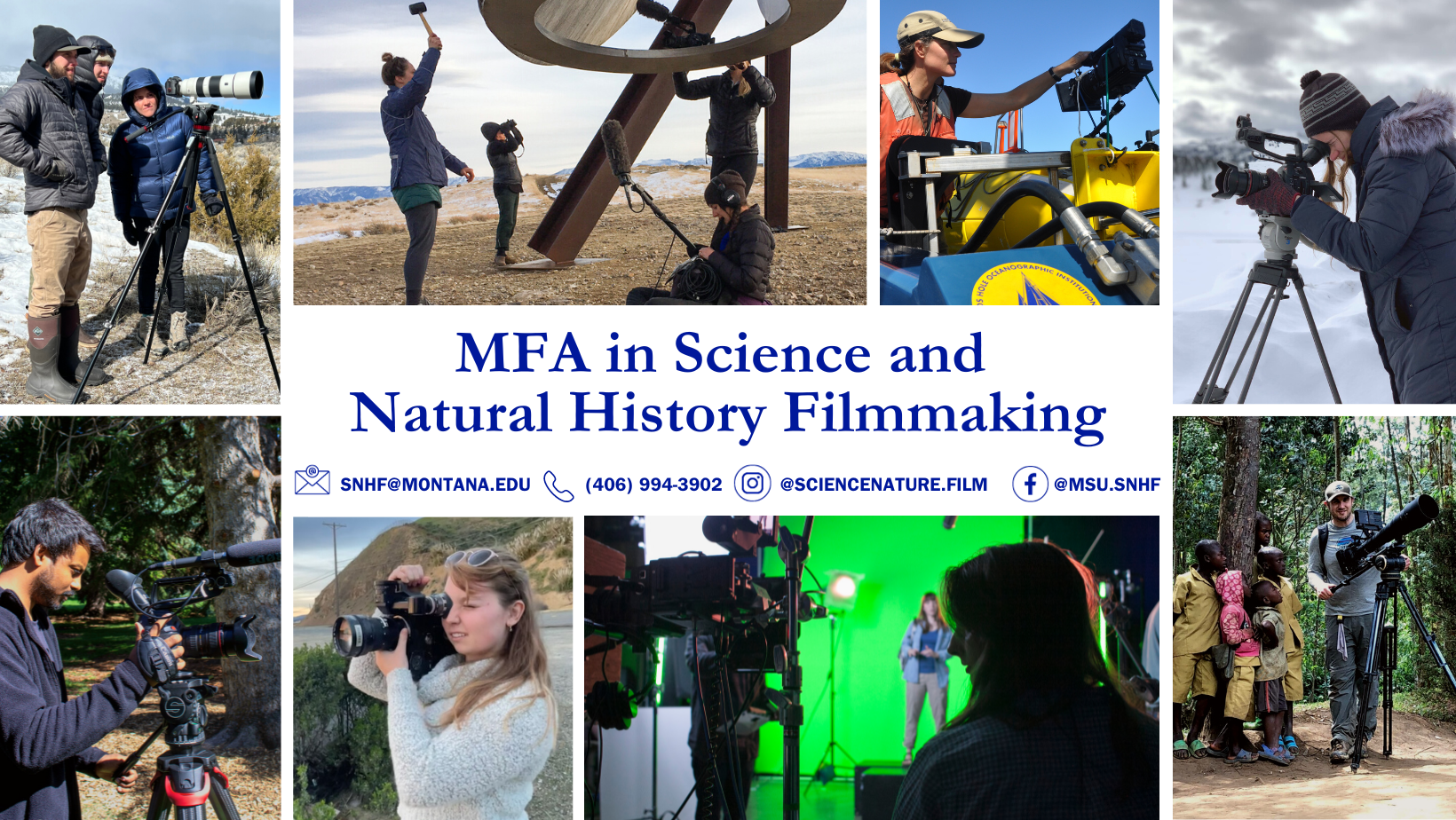 The mission of the Montana State University MFA in Science and Natural History Filmmaking (SNHF) is to train students with formal education and experience in science, engineering, or technology to become professional filmmakers. The SNHF program seeks to educate generations of filmmakers who have the knowledge needed to create accurate, innovative, and memorable programs and media that advance the public understanding of science in all its many manifestations.
Unlike a typical graduate program, virtually no two students in the SNHF will have the same educational background. This diversity of previous training makes for a thriving and organic interdisciplinary environment. The SNHF believes that through intense training, truly original perspectives, and an understanding of the infinite possibilities of experience, our students can master the past, capture the present, and create the future of science and natural history media.
---