Get to know the MFA Students
Cohort 2023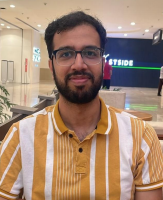 Akash Gulati is a physicist turned filmmaker whose interest lies in science communication. He earned his bachelor's degree in physics from Panjab University and subsequently attained a master's degree in physics from the distinguished Indian Institute of Science, Bangalore, specializing in Experimental Condensed Matter Physics. During his master's, he investigated the optical properties of 2D Van der Waals heterostructures at ultra-low temperatures. He also has considerable experience in theatre and storytelling which he intends to combine with his passion for physics to create films that entertain, educate, and inspire.
Film interest: Akash Gulati is interested in films that lie at the intersection of science and society. Through his work, he aims to explore our society's ever-changing relationship with science and technology. Additionally, he is passionate about creating accessible science communication content in various regional languages.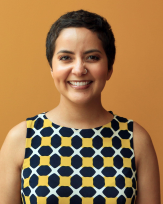 Gabi Welch (she/they) is a former naturalist and science communicator with several years of experience in science education, communication, and interpretation. She graduated with a B.S. in Recreational Administration from Texas State University and spent the next few years as a seasonal naturalist/environmental educator at different locations across the country. She then pursued a B.S. in Biology with a concentration in Coastal Ecology from the College of Coastal Georgia. Gabi's film interests are varied. She aspires to make science accessible to more people through her films and is particularly interested in using them as a platform for sharing stories of historically underrepresented communities. Savannah Schneider is a human-sized gremlin coming into the SNHF program as part of Cohort 23. She was born and raised in the extreme climate of Minnesota and has lived in many nations in and outside of the United States. She has been poor (financially) for much of her life, and states the best part of being poor is learning to be resourceful, while cultivating a dark, deadpan sense of humor is a close second. She hopes to someday be less poor, or perhaps just more resourceful. She is a lifelong creative weirdo and is excited to start working on projects and learn from other human and non-human teachers in her new community.
Her film interests are varied and subject to much development and change but often focus on sensory aspects and experience of reality. She enjoys illuminating the complexity and entanglement of natural systems through a combination of wide and narrow focus. She is also interested in exploring variations of narrative form as a way to facilitate engagement in a more holistic, empathetic form of science storytelling.
Wish her luck.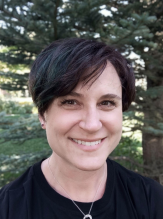 Carolyn "Wren" Hosteler comes to the MSU filmmaking program from the University of Washington (UW), where she worked in staff leadership roles with faculty and research teams in the Schools of Public Health and Medicine, Departments of Global Health and Health Systems & Population Health. Wren previously received a Bachelor of Science degree from UW in Zoology, with a minor in Botany; her capstone research was completed at the UW Friday Harbor Labs, on San Juan Island, WA. Wren also participated in the school's biology teacher preparation program, which encouraged broad academic interests and an array of studies in biology, ecology, marine science, and physical sciences. Wren's science communication experience includes teaching K-12 science in formal and informal educational settings, in middle and high schools and at Seattle's Pacific Science Center. She is passionate about science and health education and communication, and seeks opportunities to increase visibility of and access to accurate, engaging, diverse content.
Wren's current interest is in the intersections of film and public health. She is exploring the ways that film may influence areas such as: population and community health and wellness; individual and organization health decision-making; health equity and disparities; decolonization of health systems and health communication; and, increased access and inclusivity for historically underrepresented populations to research, publication, and funding mechanisms.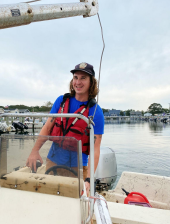 Zachary Garmoe is a documentary filmmaker and photographer with a professional background in coastal and marine sciences. Zachary graduated from the University of Maryland, Baltimore County in 2017 with a degree in Environmental Studies and a minor in Cinematic Arts. He then proceeded to work for the Chesapeake Bay Foundation, managing a remote educational center and witnessing firsthand the rapidly eroding tidal landscape. Following this position, he worked as an estuarine scientist for the Delaware Center for the Inland Bays, managing a continuous water quality program and monitoring forage fish populations. Zachary is particularly interested in films focusing on both overlooked and charismatic ecosystems, found in backyards, national parks, interstate medians, and everywhere in between.
His work can be viewed at www.zacharygarmoe.com.
---
Cohort 2022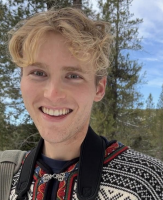 Andrew Mott is a visual artist from New York City who has worked in interior design, fashion photography, and reality television. During his first year in the SNHF Program, he crafted films on a wide variety of topics, from the portrait of an acclaimed local nature writer, to an experimental odyssey across the deserts of Arizona. He wishes to continue to push the boundaries of nonfiction by incorporating surrealism and advanced sensorial techniques into his filmmaking.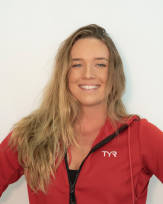 Karly Noetzel makes films that explore the intersections between environmentalism, history, feminism, and anthropology. She is motivated by her values acquired growing up on the Big Island of Hawaii. Her work has screened at the Big Sky Documentary Film Festival as part of the Montana State University student shorts block.
Karly is actively pursuing her MFA in Science and Natural History Filmmaking from Montana State University's School of Film and Photography. She graduated from Denison University with a double major in Cinema and Global Commerce in 2022, and competed as a member of Denison University's Varsity Women's Swimming and Diving Team. While participating in her MFA program, Karly has crewed on her classmates' films performing roles of cinematography, sound recording, and editing.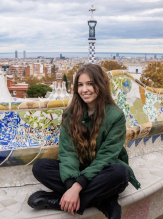 November Katsaris is a Greek-American filmmaker who focuses on the power that visual storytelling can have in sharing knowledge with a community. She graduated from University of Denver with a BA in Film Production and BA in Biology as well as minors in Criminology and Emergent Digital Practices. Her work has been featured at Big Sky Documentary Film Festival. She is interested in uncovering stories about how niche communities connect with the world.
---
Cohort 2021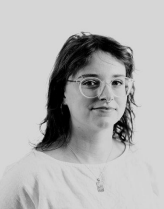 Andie Madsen is a documentary filmmaker and MFA candidate in Montana State University's Science & Natural History Filmmaking program. She completed her undergraduate studies at Portland State University's Urban Honors College, earning her BA in English and a Middle East Studies Certificate. Recently, Andie's work has taken her to Finland, Morocco, and around the Rocky Mountain Region for school projects, contract work, and videography. For her thesis, Andie is focusing on a progressive Morris dance side in Stroud, United Kingdom, utilizing sensory ethnographic and other experimental techniques.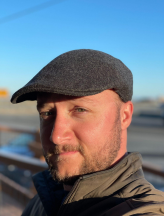 Braeden Meyer is a documentary filmmaker and thesis student enrolled in the Montana State University MFA in Science & Natural History Filmmaking. He earned a B.S. in Biological Sciences with a Honors Baccalaureate at Montana State University and desires to merge his passions for the arts, sciences, and communicating prevalent issues in the natural world through compelling storytelling. As a filmmaker and artist, his interests are guided by the relationships between people, the sciences, and their impact on and interactions with the world around them.
Film Interest: Braeden Meyer implements his scientific background through observational and poetic documentary modes to inform the public about the realms of science, natural history, and everyday life, and bridge the gap between these easily separated worlds. He has experience with digital cinema cameras and has been director, cinematographer and drone operator, sound recordist, animator, and grip on a variety of film projects.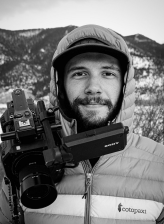 Jack LaCalle is an M.F.A. candidate in the Science and Natural History Filmmaking Program at Montana State University. Jack earned a bachelor's degree in sustainable development from Appalachian State University in 2021 and quickly transitioned to pursue a graduate degree in documentary film. His passion lies in the outdoors, and much of his film work revolves around human-nature interactions.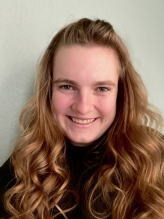 Jacqueline Ratliff is a science and natural history filmmaker focusing on emotional impact storytelling. Jacqueline graduated from Ohio University with a B.S.C in Media Arts and Studies- Integrated Media and three minors in Communication Studies, Geography, and History. As an undergrad, she was a baseline camera operator for Ohio University DI basketball and wrestling teams. Her participation as an officer in a National Service Fraternity (APO) ignited her light of self-fulfillment, thus helping her realize the significance of emotional impact because of her service-led activities. The combination of her favorite topics and experiences helps create a scope of diversification that feeds into the emotional impact of storytelling that she enjoys sharing with the surrounding world.
Film Interest: Jacqueline Ratliff embodies her rural roots and love of nature to help create emotional and impactful stories that illustrate one's purpose and life's passions through documentary filmmaking. Her passions revolve around human and animal connections, wildlife conservation, meteorological studies, historical context, and athleticism. She uses observational and expository styles to help the audience engage with the subject matter more personally. Jacqueline is proficient as a cinematographer and director and is experienced with digital and 35mm photographic cameras.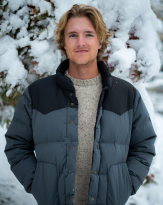 Leif Everson is a graduate student and filmmaker currently living in Bozeman, Montana. As a member of the Science and Natural History Filmmaking Program at Montana State University, Leif enjoys telling an array of visual stories, especially those relating to the environment, humanities, and the sciences. Prior to the graduate program at MSU, Leif attended Boise State University where he earned a Bachelor of Arts in Environmental Studies. Leif's current research is focused on the relationship between humans and nature, as well as the specific challenges and opportunities which arise when the two intersect.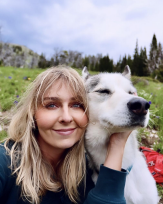 Lindsay Coe is a multimedia visual artist and filmmaker whose worldly curiosity about stories that lie beneath the surface drives her passion as a storyteller. She is primarily interested in the challenges that lie at the intersection of humans and their environment, drawn most to controversial and perhaps taboo topics. Lindsay graduated from The University of Colorado Boulder with degrees in Applied Anthropology and Journalism. She finds inspiration through intersecting consequential storytelling and stunning visual art. She is well-versed in both digital cinematography and documentary photography and also enjoys editing, directing, writing, and animation.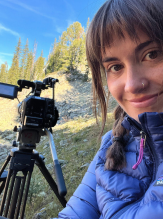 Olivia Gorham is an MFA candidate and documentary filmmaker based in Bozeman, Montana. Originally from New Mexico, she moved north to earn her undergraduate degree in English Literature and Ecology & Evolutionary Biology from the University of Colorado focusing on ecocritical theory. Her research interests include sustainable food systems and regenerative agriculture, human - focused narratives in natural spaces, and perspectives of the nonhuman using digital and analog mediums. She hopes to continue her work and education within the experimental film form, in the areas of slow cinema, haptic visuality, and sensory ethnography.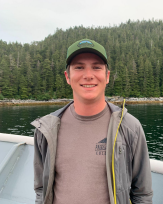 Spence Scott is a science and natural history storyteller and editor who seeks to tell stories about the natural world and the relationships humans form with it. He was raised in a small rural town in Colorado, where he gained an appreciation and respect for wildlife and the outdoors. Spence graduated from Hofstra University, New York, with two bachelors in Film & Television Production and Drama Performance. His time living in New York City and working as a freelance video producer, production assistant, and editor inspired him to tell stories that connect people to the natural world around them. Spence understands both worlds, and his goal is to bridge the gap between rural and urban communities regarding the outdoors, wildlife, and our climate.
Film Interests: Spence Scott is inspired by his rural roots and urban experience to tell stories that connect audiences with nature and wildlife. He strives to have audiences emotionally connect with his work to have a greater appreciation for nature, themselves, and their place within nature. Spence's main focus in the industry is editing, but he has experience directing, filming, and producing.
---
Cohort 2020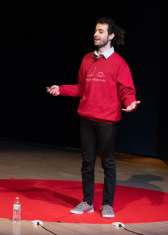 Lex Harold is a filmmaker focused on the intersection of fiction and nonfiction as well as the relationship between humans and the environment. He graduated from Wesleyan University with a degree in biology.
His current research interests include 16mm film, social justice advocacy, and expanding the form and ambitions of documentary storytelling.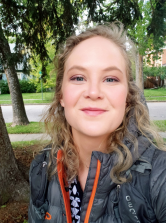 Marit Ehmke is originally from a wheat farm in rural western Kansas where documenting her world in the 4-H photography project started her own journey to share lesser-known stories. She graduated from the University of Kansas in 2013 with a B.S. in Journalism: News and Information.
Marit cares most about issues related to rural life, agriculture and education. Because of this program, she's had opportunities to get to know Montana better and work with brilliant people at Montana PBS for PBS Learning Media, and her favorite project to work on focuses on state parks.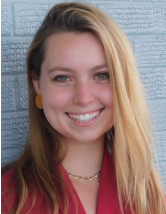 Riley Young is a science and natural history filmmaker with a focus on non-traditional documentary styles. She graduated from California State University, Monterey Bay with a degree in Marine Science and a minor in Cinematic Arts. During her undergraduate studies, she was part of a fellowship with NOAA (National Oceanic and Atmospheric Administration) conducting research on different marine species and learned how difficult it is to communicate science in a way that is easy to understand. It has now been her goal to use Film to find ways of entertainment that expands the desire to learn and communicate science.
Film Interest: Riley Young is inspired by her degree in Marine Science and uses experimentation within her films to educate audiences through entertainment. She is experienced in directing, animating and editing documentaries, as well as having expertise in working with digital cameras, 16mm and 8mm film cameras.
Website: www.rileyoung.com